This timeline shows Björk's history, including her projects The Sugarcubes and Kukl. Here you will find her extensive music career in detail, including her most recent output, Fossora, released in 2022.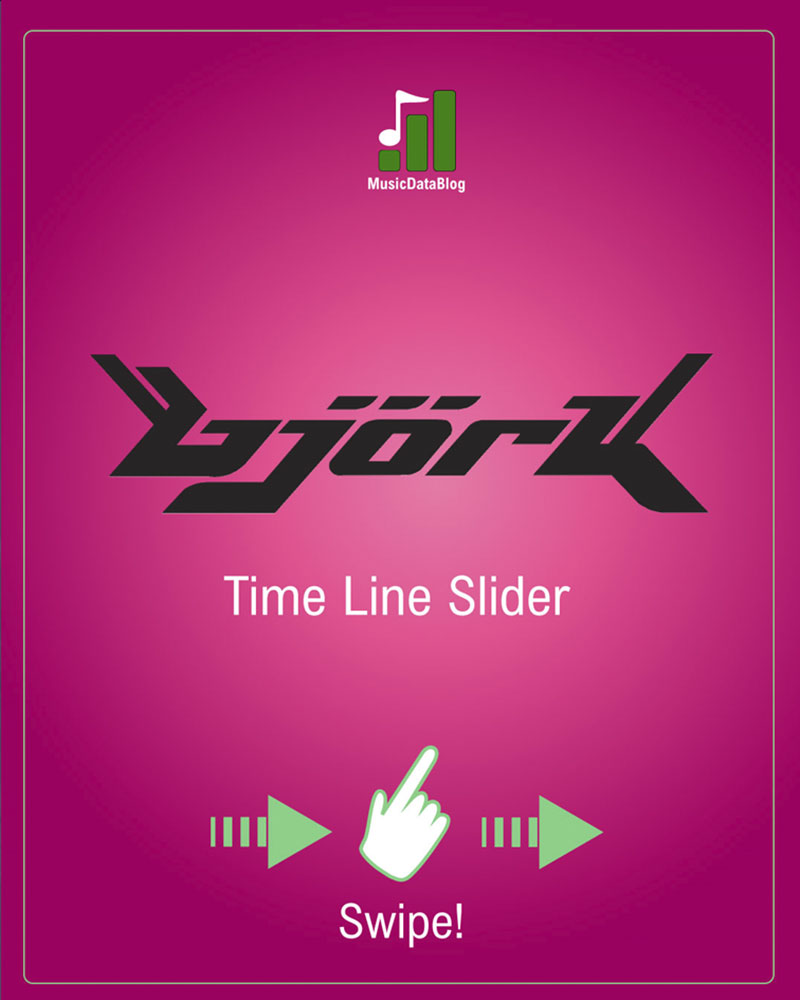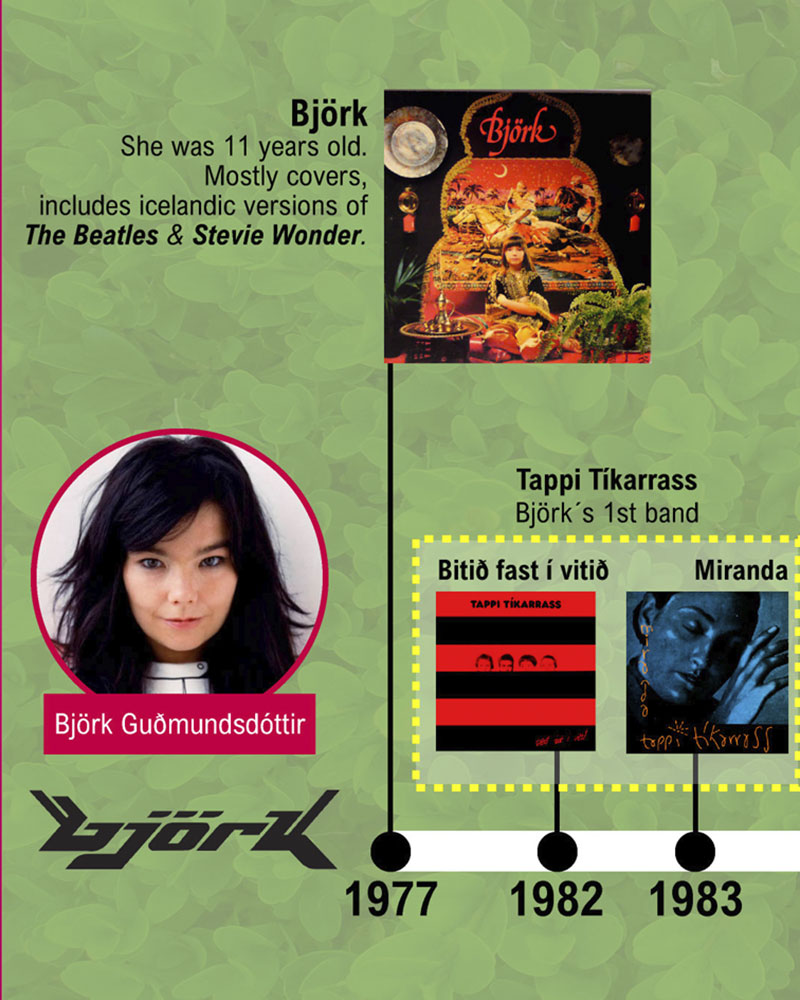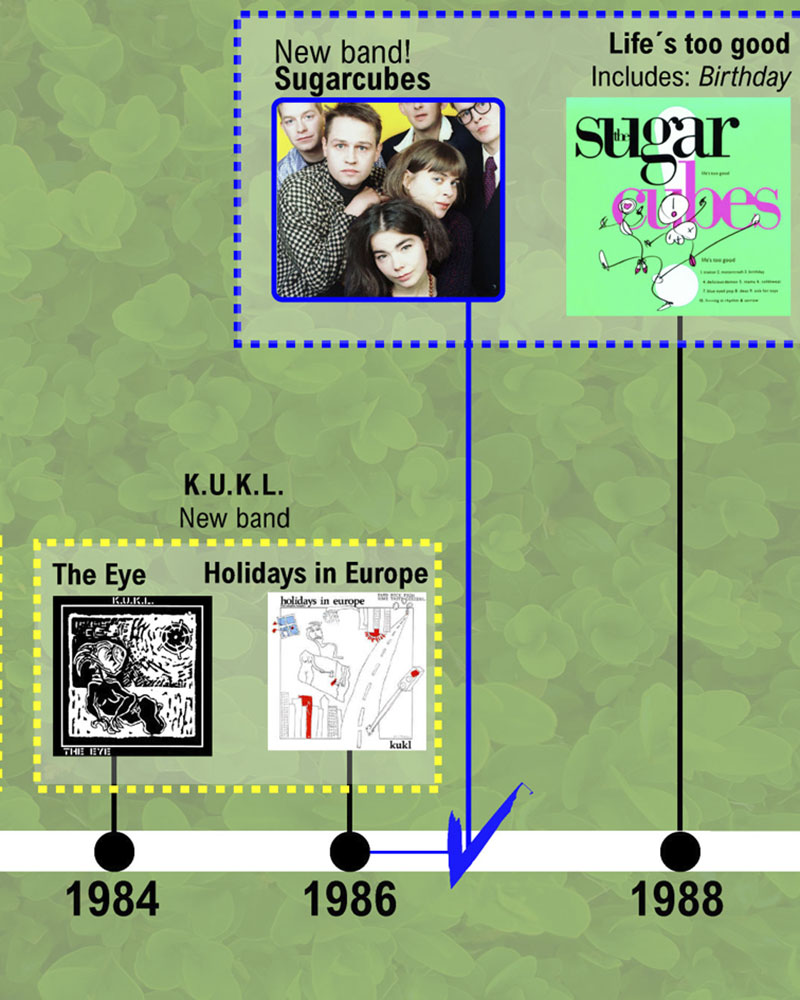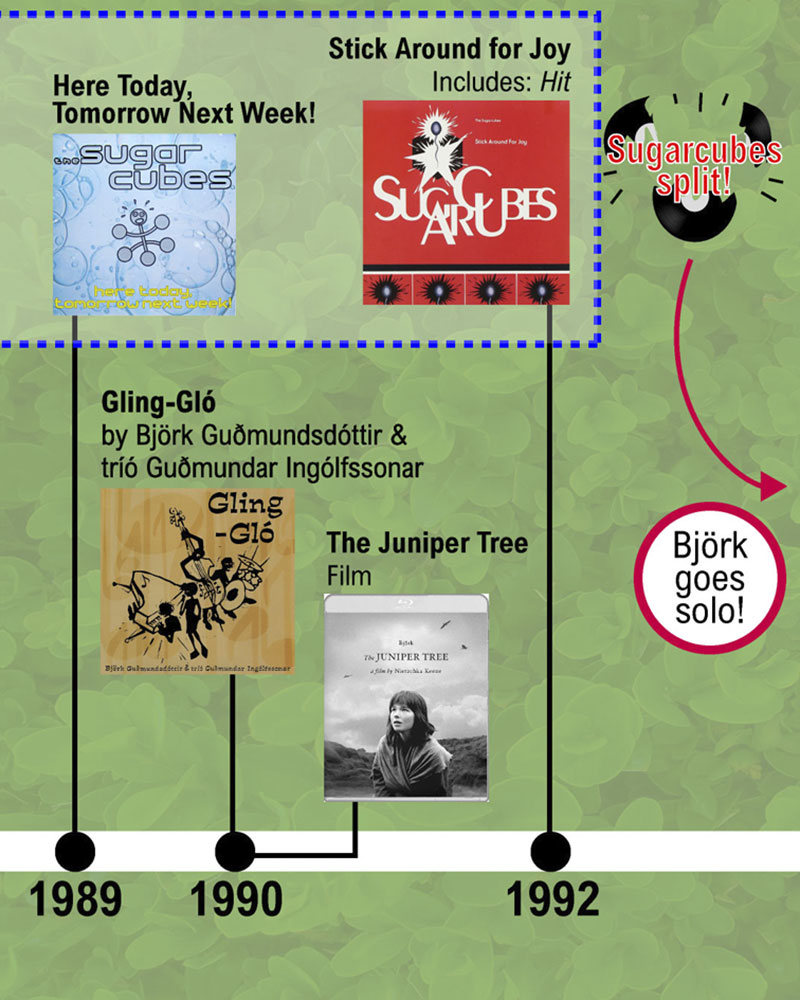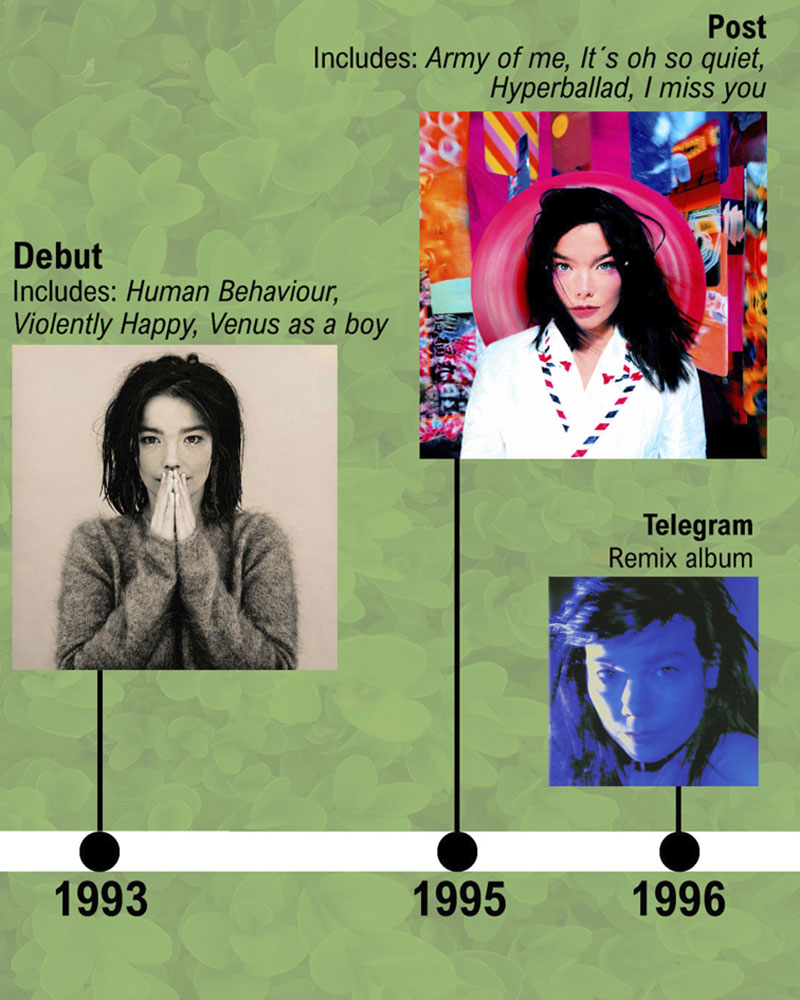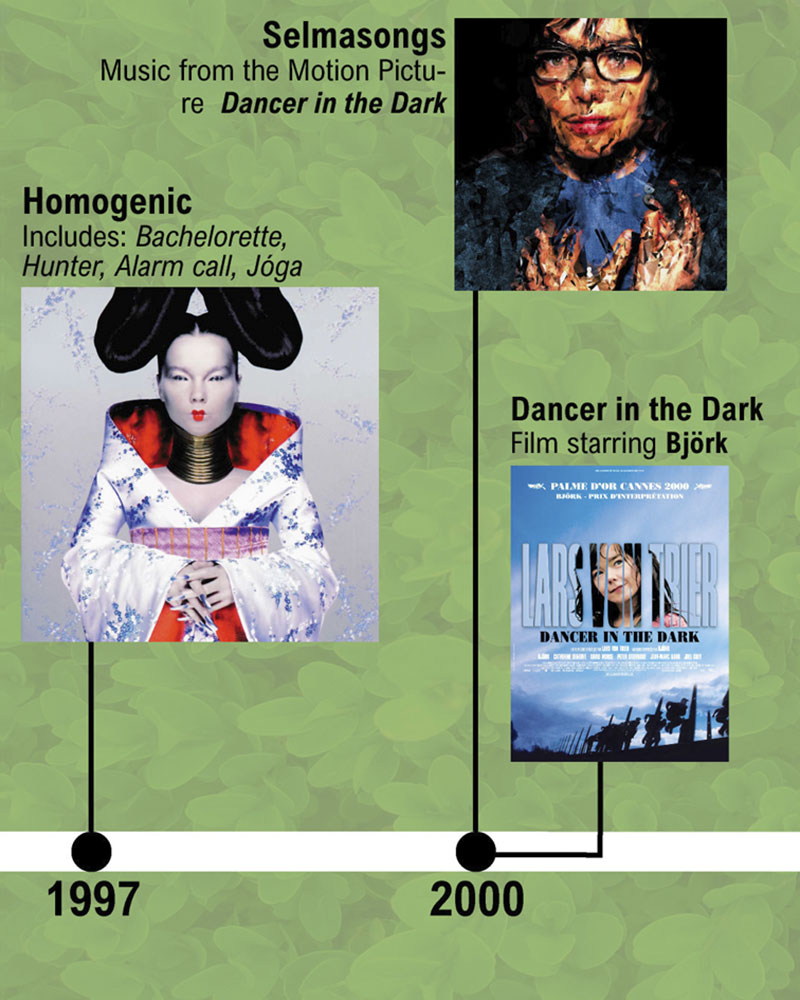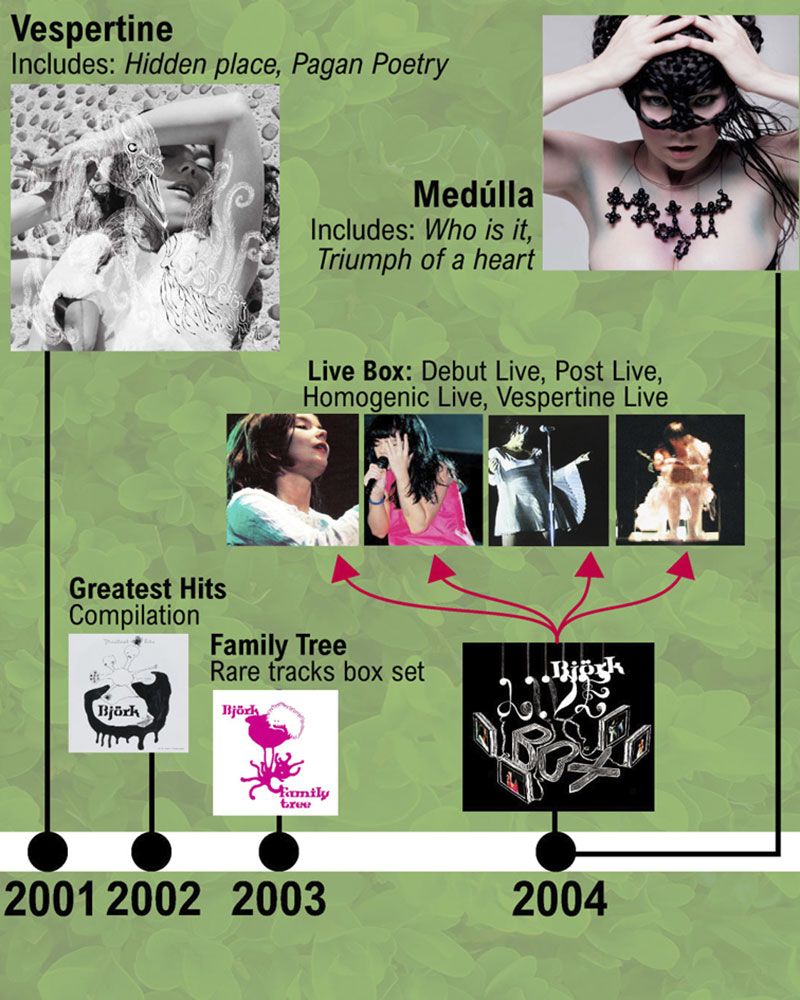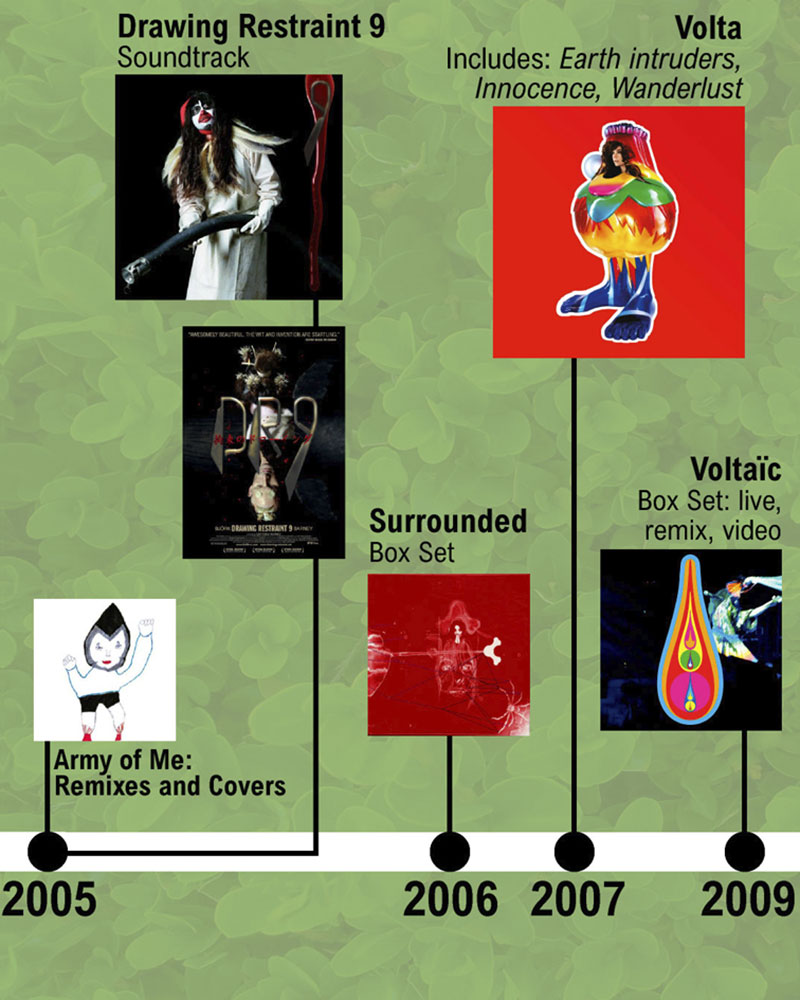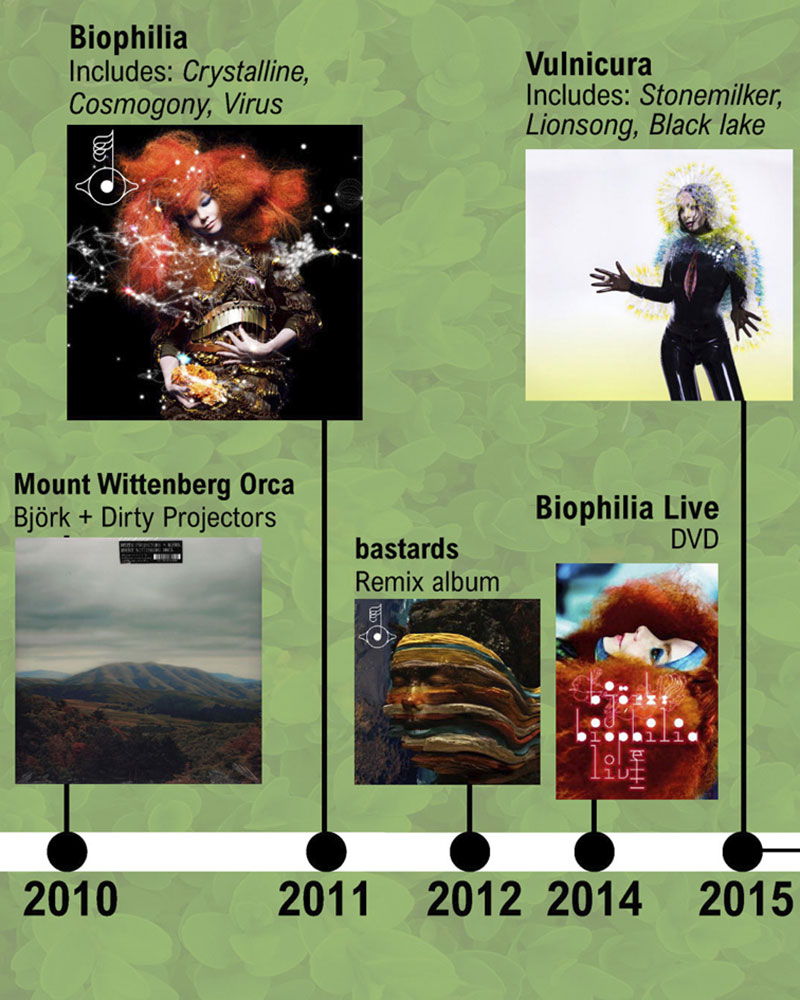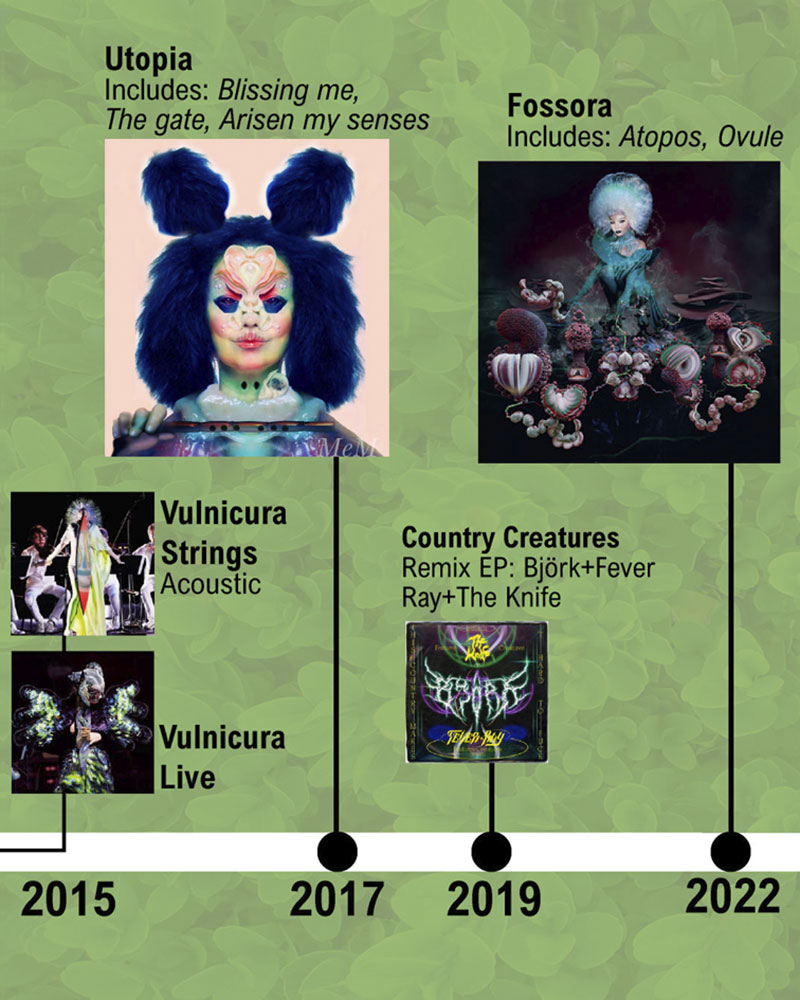 Although one of the best-known albums of the Icelandic singer Björk is called Debut, it is not the first one in her career. Her first steps in music began at the really early age of 11. When she grew up she became a member of several New Wave and Post Punk groups, and later started her proper career as a solo artist.
Björk's trajectory in music
Björk achieved success right at the beginning of her solo career, which properly started with 1993's album Debut. But really, she recorded her first album in 1977, which is not usually included in her discography, as it is not considered to be representative of her musical identity.
With that exception clarified, let's list Björk's studio discography:
Debut (1993)
Post (1995)
Homogenic (1997)
Selmasongs (Soundtrack, 2000)
Vespertine (2001)
Medúlla (2004)
Volta (2007)
Biophilia (2011)
Vulnicura (2015)
Utopia (2017)
Fossora (2022)
Of these ten albums, the ones that have a more accessible sound are the first ones, Debut and Post. These records quickly established Björk as a talented singer with international recognition. She was regarded as a creative and talented artist, with a clear pop sensibility that was a breath of fresh air for the British electronic music scene of the mid-nineties.
But the real highlights of her career are both Homogenic and Vespertine, which are often considered as one of Björk's best albums. These two records feature many styles and genres, from trip hop to experimental music. Even though these two albums are less accessible than her previous works, they proved to be very successful and have stood the test of time.
Biophilia is perhaps Björk's last great album. With a clear environmental theme, it is a piece of work based on landscapes and nature.
Medúlla is an album that was recorded almost entirely based on the human voice. That is, no instruments were used on it, just vocals.
Björk's weakest releases are Volta and her latest album, Utopia. On its side, Vulnicura is often described as her darkest and densest album. Two additional versions of Vulnicura are available: one acoustic and another one recorded live.
As specified above, Björk's most recent album was released in 2022 and it is titled Fossora.