Here's a ranking from best to worst of all Radiohead albums based on data from the Album Of The Year meta critic aggregator: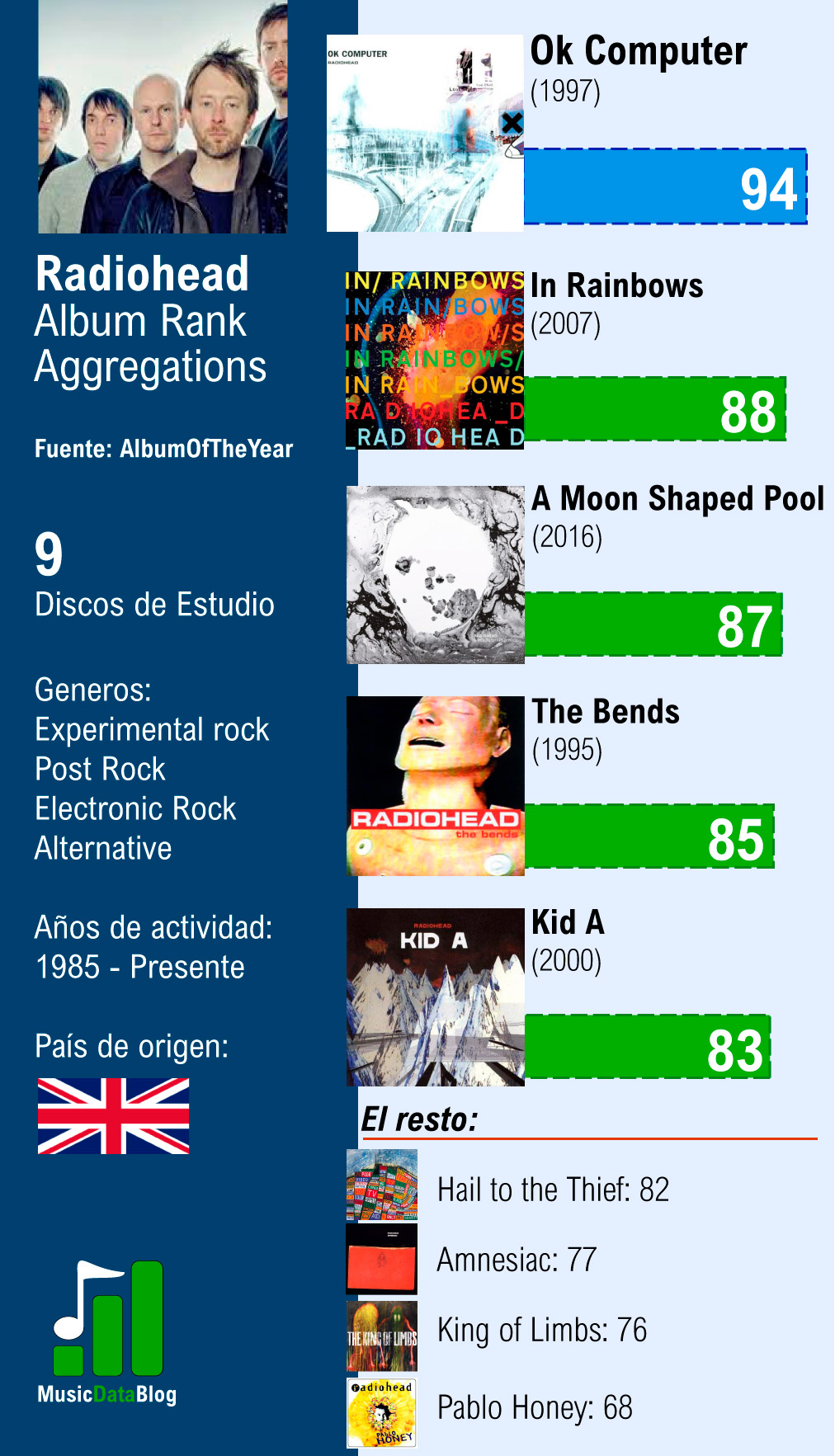 Radiohead´s best albums

As expected, Ok Computer is the album with the best reviews of the English band, followed also hopefully by In Rainbows. Surprisingly at least for me appears third A Moon Shaped Pool, his last work of 2016.
The Bends and Kid A make it to Radiohead's top 5. The first of them can be understood almost within the Grunge that towards the middle of the nineties entered the twilight: guitar maker, powerful but also with introspective ballads. Rocker, volatile. Kid A is the album that meant the total rupture: nobody expected it, it upset everyone. Audiences and critics alike were stunned by the change in proposal of a band that seemed to resist its own success by reinventing its genius.
Radiohead´s least appreciated albums
For the lower spots are Hail to the Thief, Amnesiac, The King of Limbs and Pablo Honey.
Hail to the Thief and The King of Limbs aren't bad, but there aren't many fans who defend those plates as the best of Radiohead either. For its part, Kid A's "brother", Amnesiac is an album that I particularly like a lot: its ethereal approach and careful sound make it an album that I like to revisit from time to time.
And Pablo Honey? As much as many fans and the band itself do not have a price, it is a good job. The opener You is a preview of what was to come in The Bends. Then there are some standard ballads, but what bothers many the most is the mega-popular Creep – a song that to this day is their most popular hit.
You can check the full data on the section for Radiohead in Album Of The Year.
Want more about Thom Yorke´s band? Check Radiohead´s influence diagram