The alternative rock band Garbage emerged in 1995, after Steve Marker saw singer Shirley Manson in the Angelfish video on MTV. Together with his two friends, producers Butch Vig and Duke Erikson, they discovered that she was the perfect vocalist for their new band. In this infographic you can find the summarized story: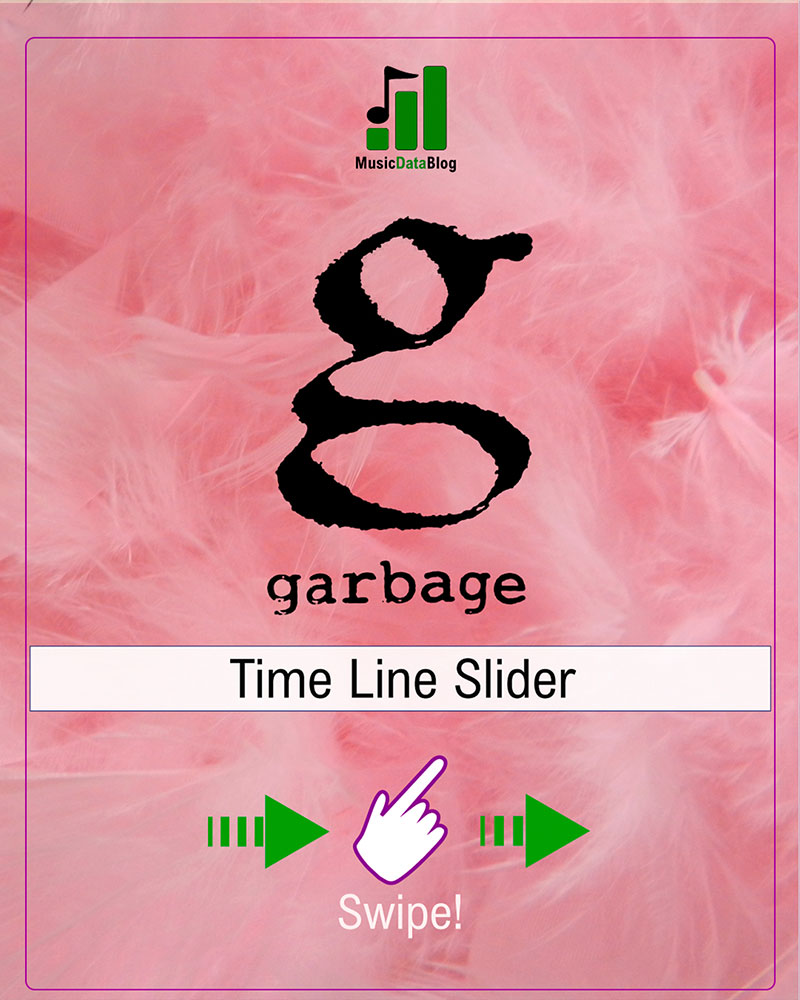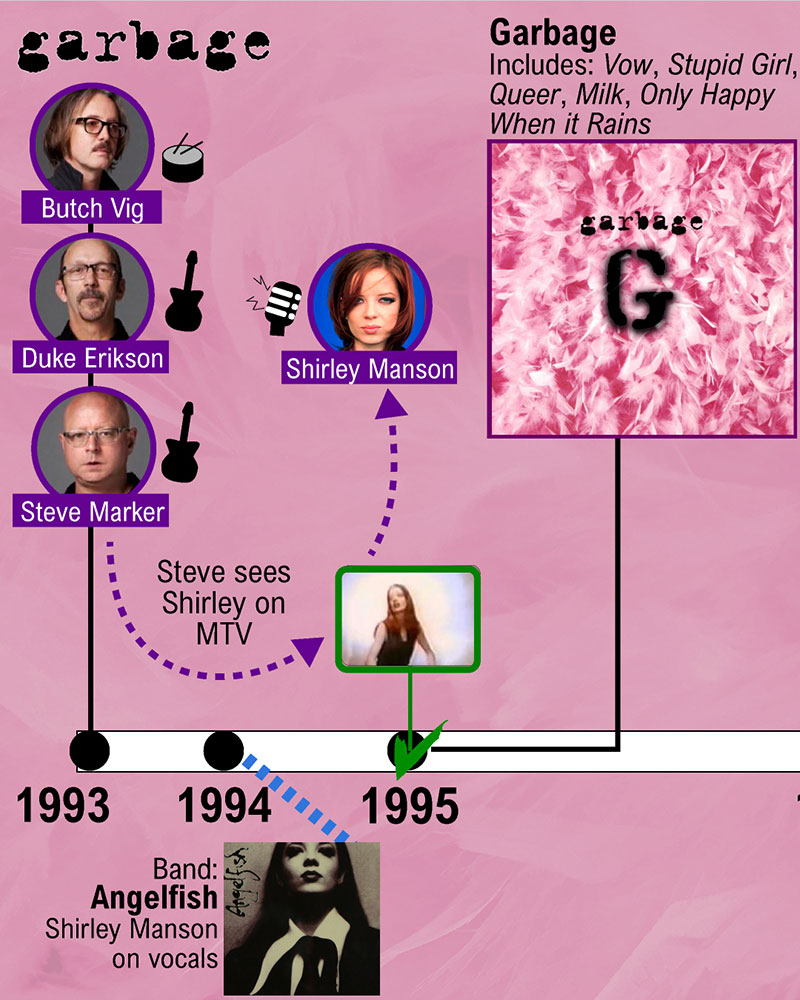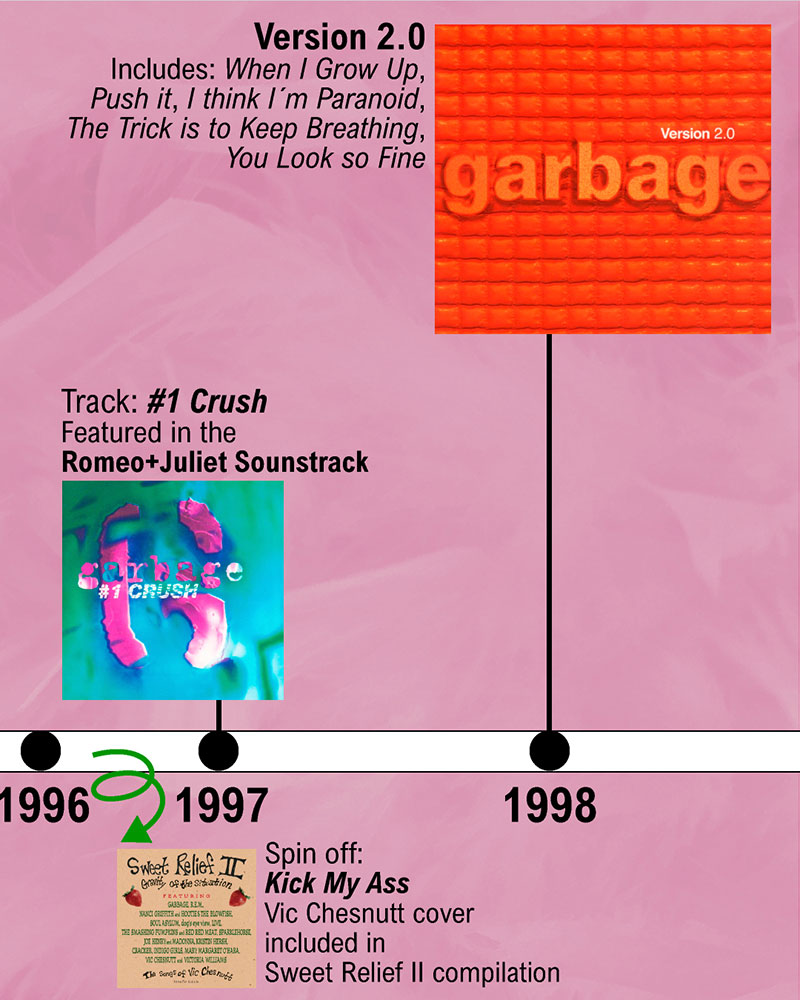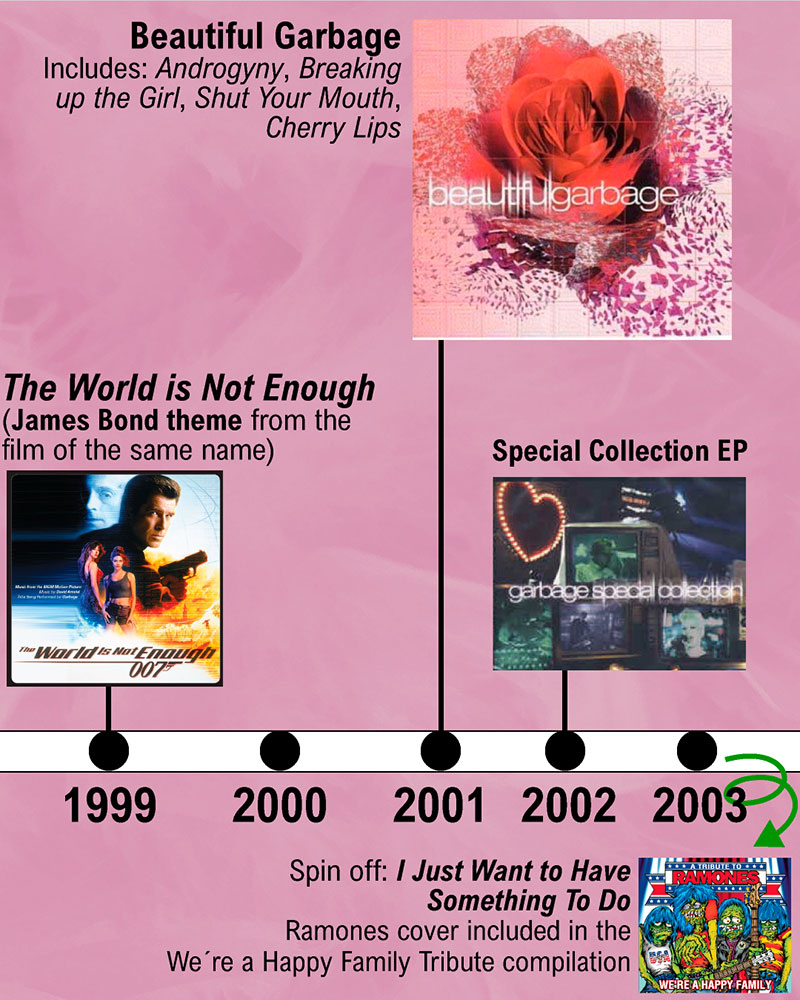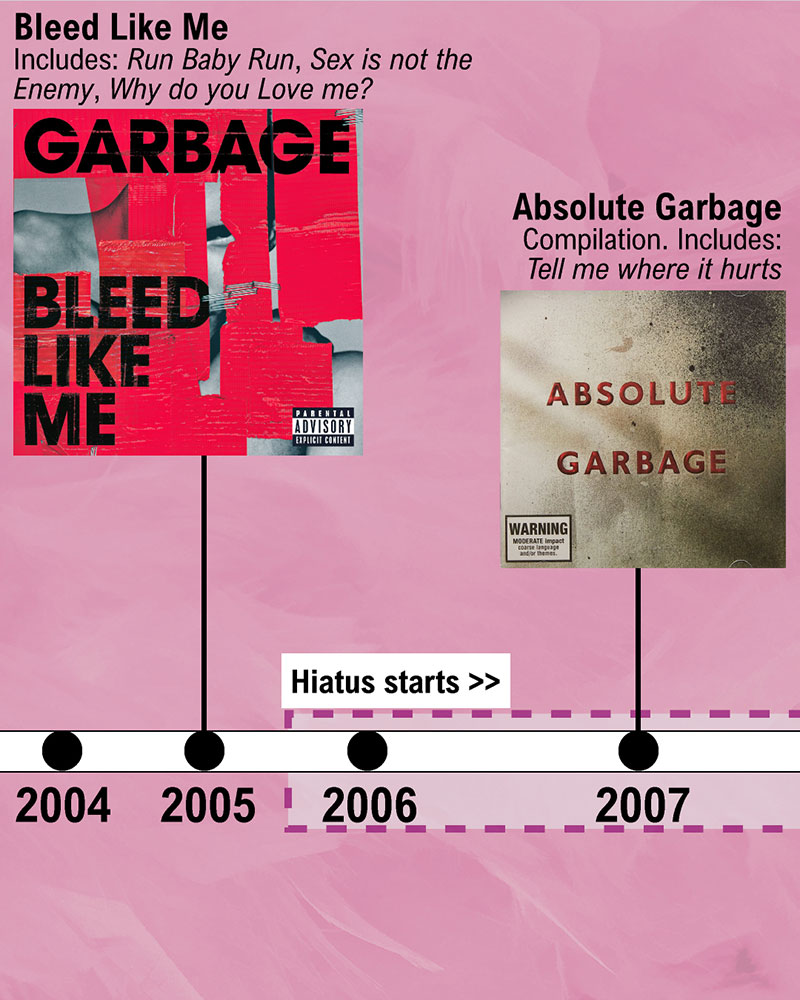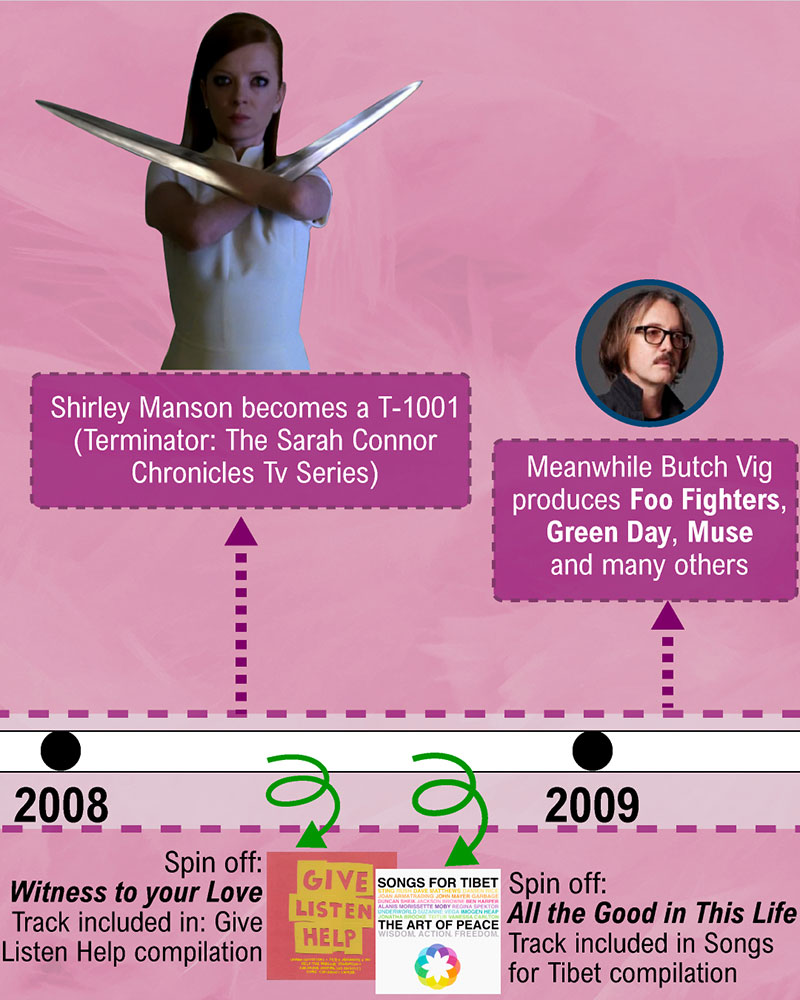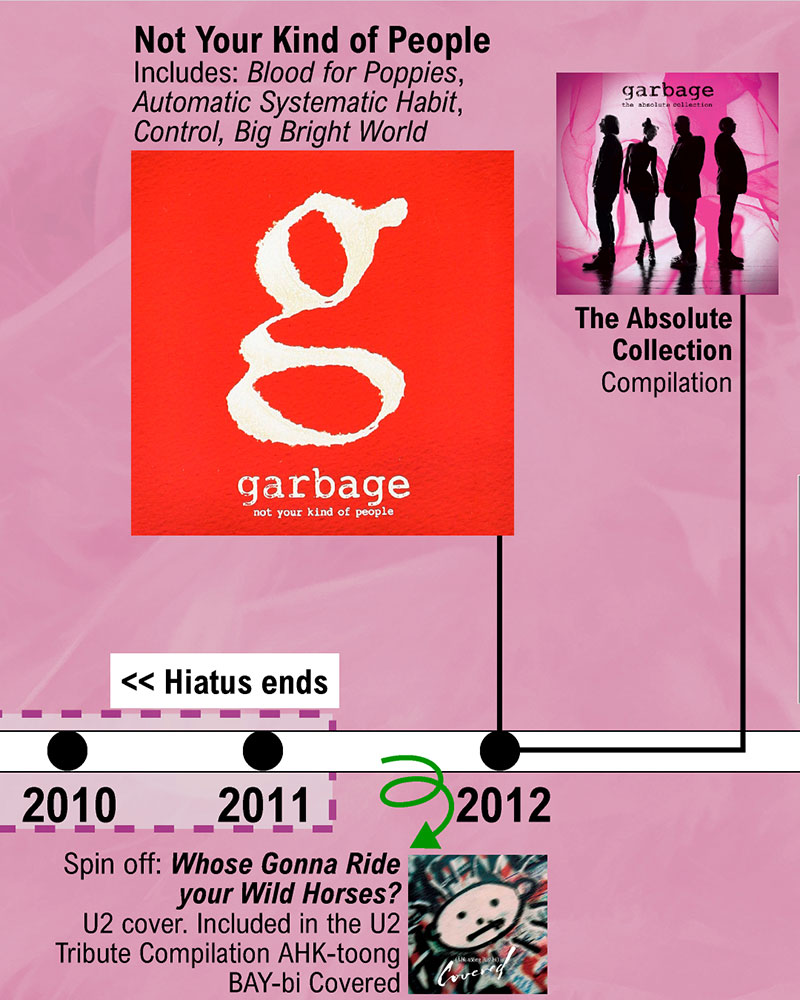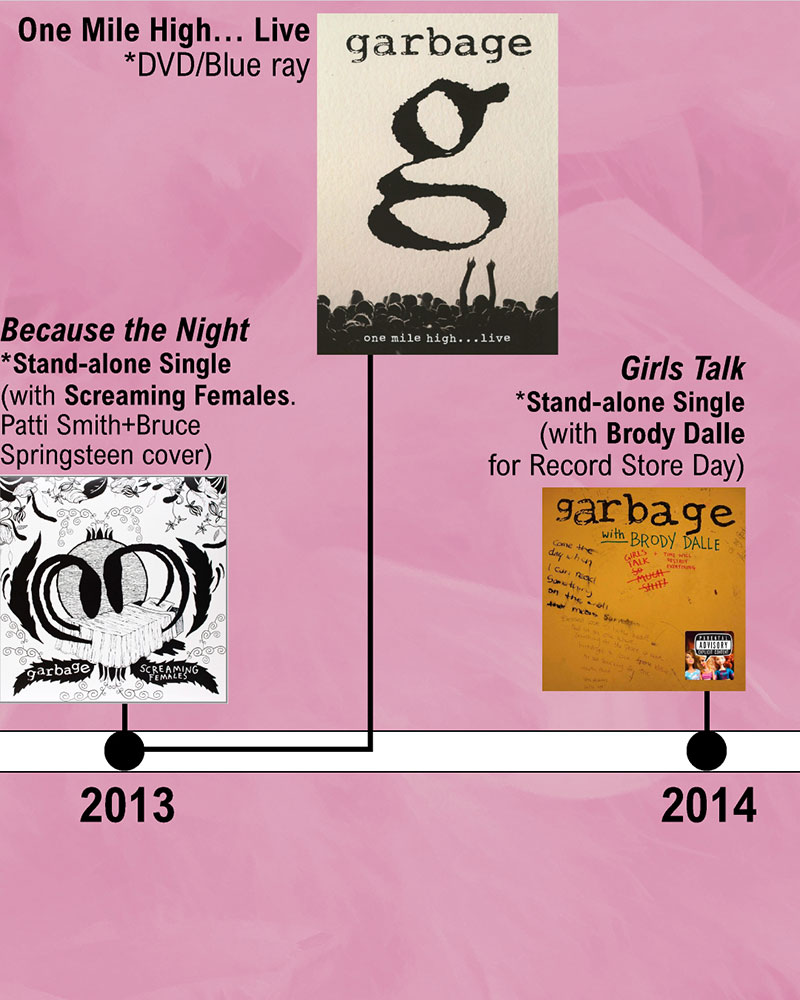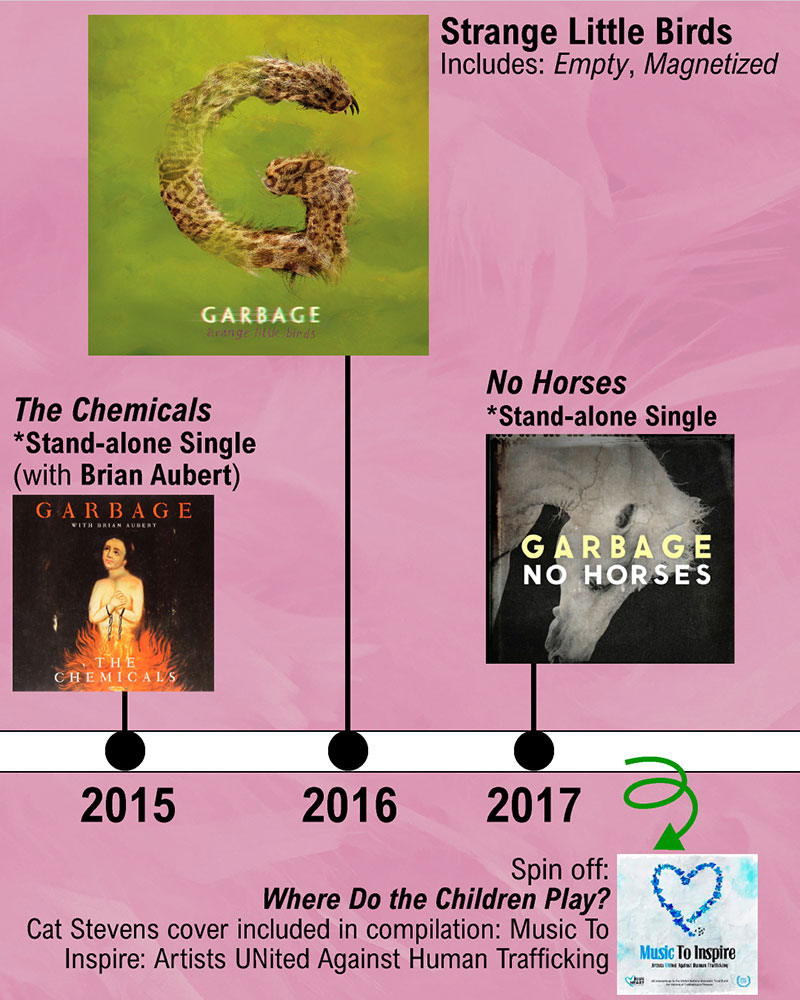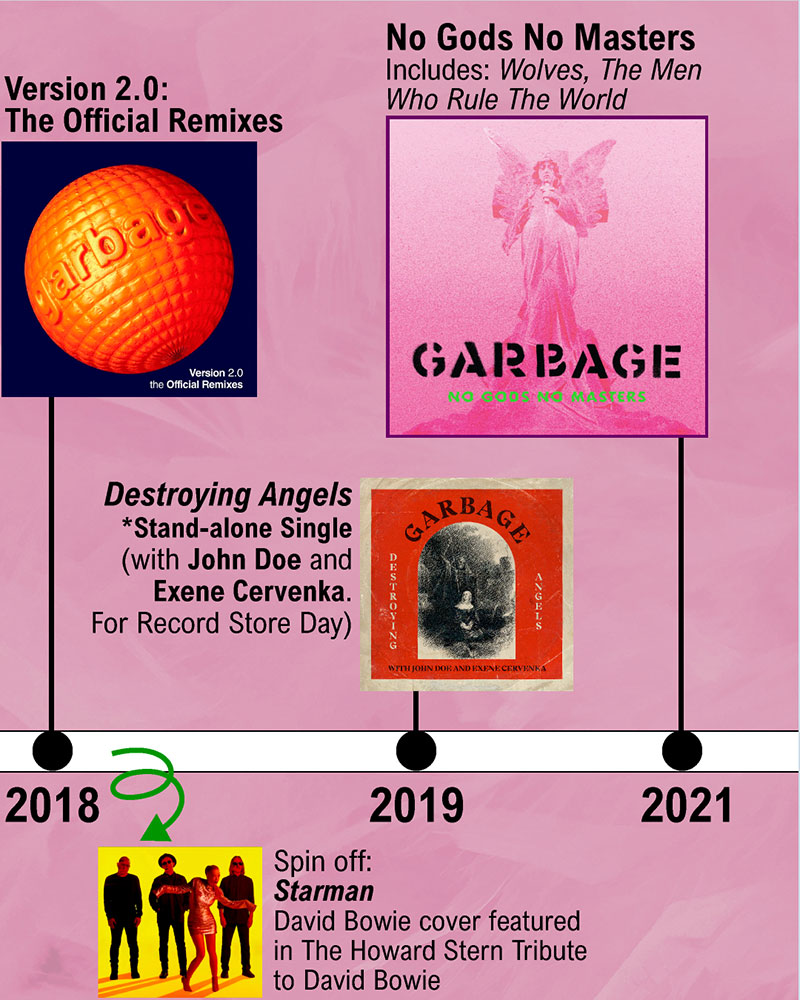 The Garbage history timeline includes several notable spin-offs: Garbage's participation in various compilation albums throughout their career, several stand-alone singles, and while on hiatus, Shirley Manson's participation in the TV series Terminator.
Also, if you want to know more about the band, you can find here the graphic about Garbage's musical influences.
Garbage: their beginning and big hits
The band met with mainstream success since their debut album, the selftitled Garbage, which included hit songs like Only Happy When it Rains, Queer, Stupid Girl, and Milk. Their second album, 1998's Version 2.0 was also successful, with tracks like I think I'm Paranoid, Push it and The trick is to keep breathing.
Garbage after mainstream success
Later records, like Beautiful Garbage (2001) and Bleed Like me (2005), met with average sales and reviews. With the release of Not Your Kind of People (2012), the band made a positive comeback and seemed to gain new popularity, but not as much as in the mid-nineties.
Strange Little Birds was released in 2016 and was well-received by critics and fans alike, but did not produce any major hits.
In 2021, No Gods No Masters was released, to positive reviews and a good response from the public.
Garbage studio discography
Here I will only list Garbage's studio albums. The band has always maintained its member lineup and has released the following albums:
Garbage (1995)
Version 2.0 (1998)
Beautiful Garbage (2001)
Bleed Like Me (2005)
Not Your Kind of People (2012)
Strange Little Birds (2016)
No Gods No Masters (2021)
More related content