Here we present an infographic with the rankings of all Angel Olsen's albums, according to specialized critics.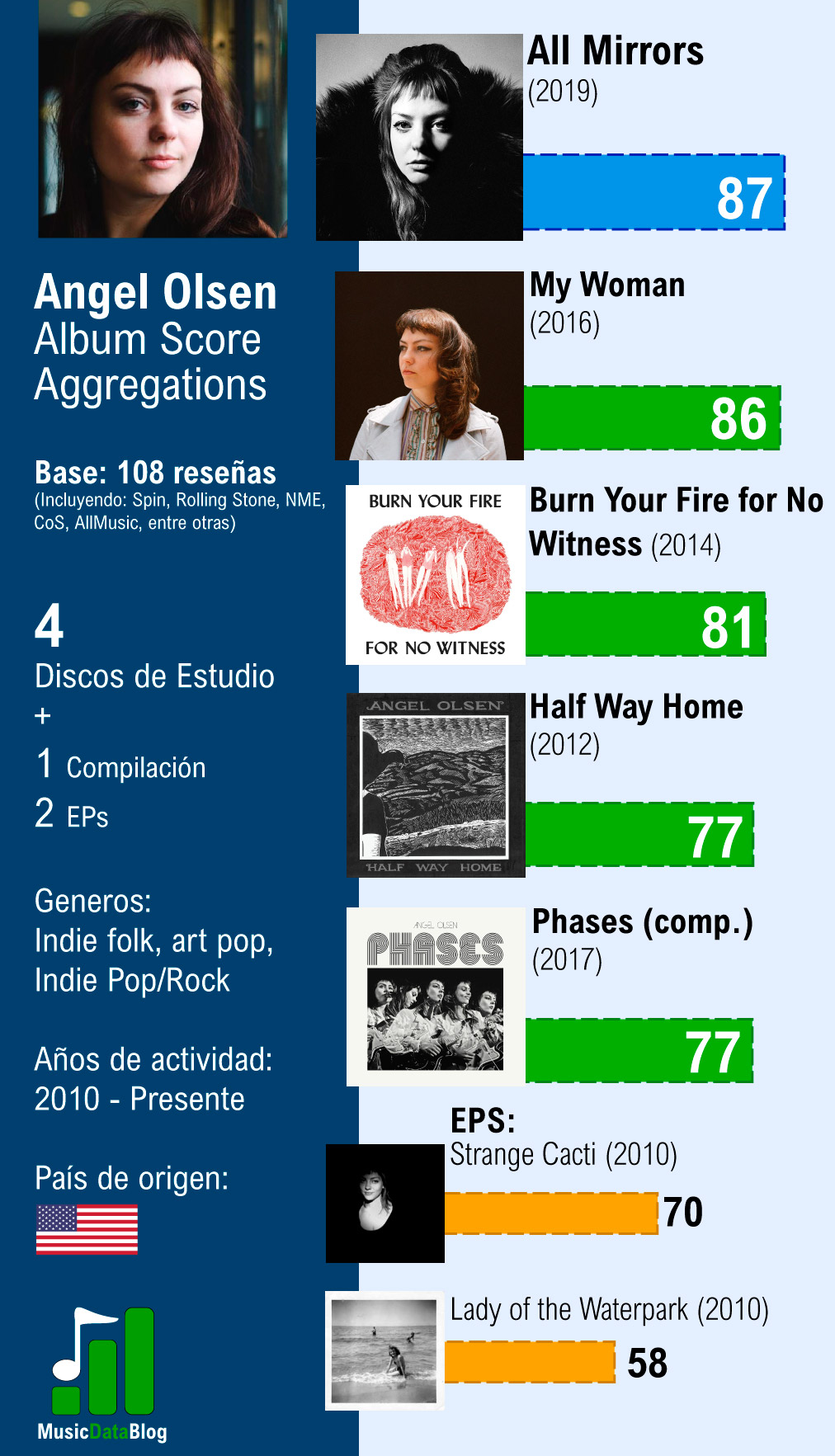 In general, there is an agreement that his latest work All Mirrors is his best effort to date. Personally, I recommend starting listening to her previous album and my favorite: My Woman.
Also, this infographic covers a compilation (a pretty good one, actually) and two early EPs from his early career.
All Mirrors is a highly arranged and produced album, generally critically acclaimed. It is an album that advanced a lot in arrangements and instrumentation, especially when compared to the first and simplest works of the singer. It is a pretentious album that has succeeded.
My Woman, also of a beautiful production, creativity and execution, is a little lighter and simpler. With fewer instruments on stage, Angel Olsen's great voice is even more appreciated. In turn, it should be noted that Burn Your Fire for no Witness, Half Way Home and Phases are also beautiful works.
Angel Olsen has no bad album under his belt. In fact, his record production has gone from low to high. Whatever your album, it's well worth a listen.
Angel Olsen discography:
Half Way Home (2012)
Burn Your Fire for no Witness (2014)
My Woman (2016)
Phases (compilado, 2017)
All Mirrors (2019)
Whole New Mess (2020)
The information in this infographic is taken from the 108 reviews added in Album of The Year about Angel Olsen.
More women in music related content