Truth to be told: I am not that big of a fan of "demo" albums. But I must say I have become quite fond of Angel Olsen's 2020 release, Whole New Mess. This album serves as an "alternative take" on her most ambitious album yet, 2019's All Mirrors. So I will go right ahead and compare these two releases in this post.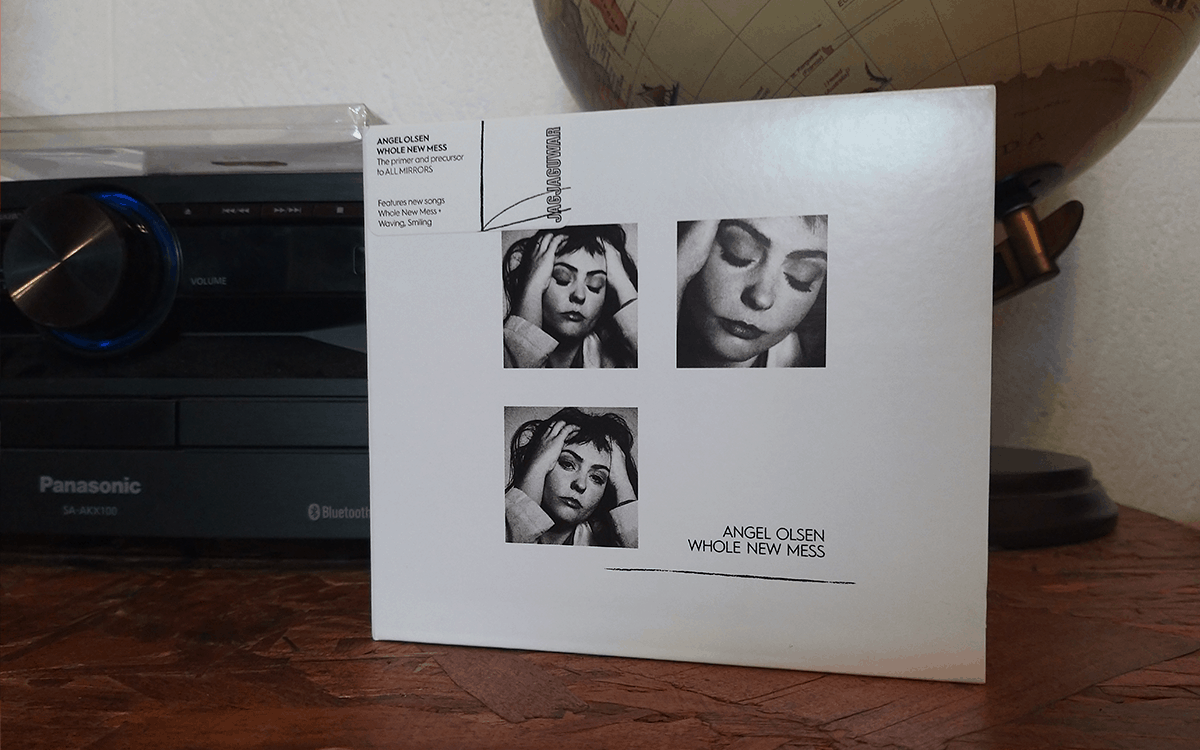 Genre: folk pop/rock
Release: 2020
Personel: Angel Olsen + her guitar
Score: 8
Whole New Mess is a quiet-sounding album. Just Angel Olsen and her guitar. It has no percussion on it and no bass player, there is almost no other performer involved on the album. It was recorded in a far away church and as a result, there is a lot of natural reverb on Angel Olsen´s vocals and guitar.
Angel Olsen started her career as a folk singer, with not much production at all: just her outstanding voice and her guitar. In that sense, Whole New Mess has more in common with her first record, Half Way Home (2012) than with All Mirrors.
Said this, most of the tracks on Whole New Mess are in fact stripped-out versions of All Mirrors' overwhelming and orchestrated tracks. Both albums include 9 tunes that are essentially the same, with slightly different titles. So, are we being ripped off with this "new" Angel Olsen record?
At first, I thought exactly that about Whole New Mess: something Angel Olsen had put out because the pandemic did not let her go on tour. But I bought the record anyways… And with repeated plays, I just started to find it quite charming, open, and honest. It is in fact a wonderful alternative version to All Mirrors. Perhaps a release for fans only, but still it is a killer record.
Whole New Mess features two tracks that are not included in All Mirrors: the opener title track, Whole New Mess which is quite good, and the extremely beautiful Waving, Smiling which is my favorite track on this album.
About the alternative takes on All Mirrors' songs, my personal highlights are Too Easy (Bigger than this) and Tonight (Without You). The minimalist version of Lark is also really nice. I must point out that the version of (New Love) Cassette sounds a little bit too low quality, but I can forgive her because the rest of the album is excellent, quite a nice piece to have in my CD collection.
More Angel Olsen content to enjoy:
The new tracks on the album:
Whole New Mess

Waving, Smiling