Here we review some of Tool´s influences that have marked the band of Maynard James Keenan (voice), Adam Jones (guitar), Justin Chancellor (bass) and Danny Carey (drums):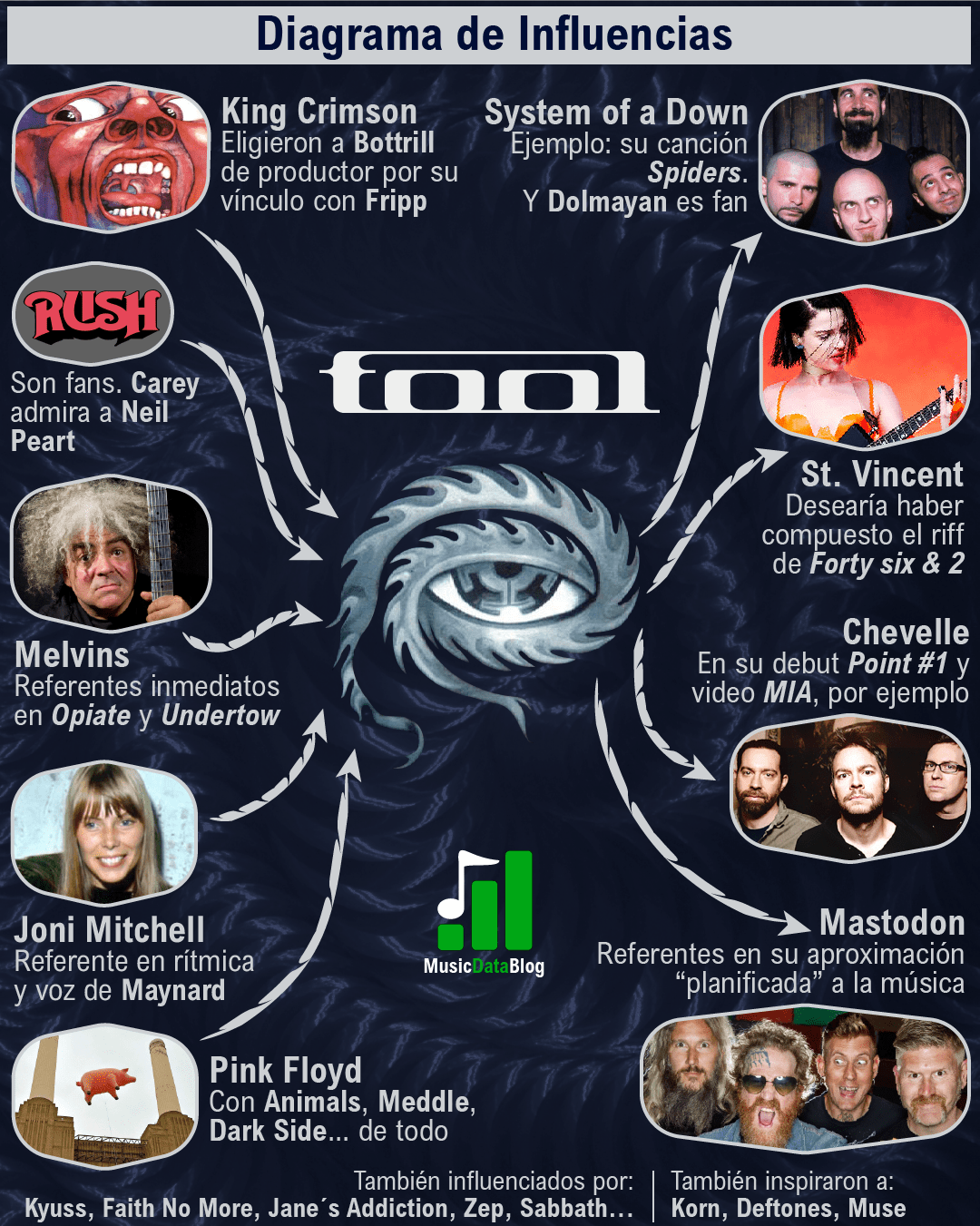 What is Tool? Is a leading experimental and progressive metal band that is characterized by meditating a lot (about 13 years) on its structural musical proposals, proposing dense existentialist concepts and a very "particular" aesthetic.
Which are Tool´s influences?
Of all the influences that Tool has, here we will mention five:
Honorable mentions: Black Sabbath and Led Zeppelin, as inspirations for their heaviest riffs. Also other references of alternative 80s / 90s era such as Jane's Addiction or Faith No More paved the previous path for Tool. Failure, Peach and Soundgarden could also appear more extensively here.
Four artists inspired by Tool:
Among the recognized fans of the band we find: Limp Bizkit, Korn, Staind, Breaking Benjamin … and another Tool adept is Justin Bieber XD
More related content: