In the following timeline infographic, we can find the complete history of the grunge band Nirvana. Check out the history of Kurt Cobain's below.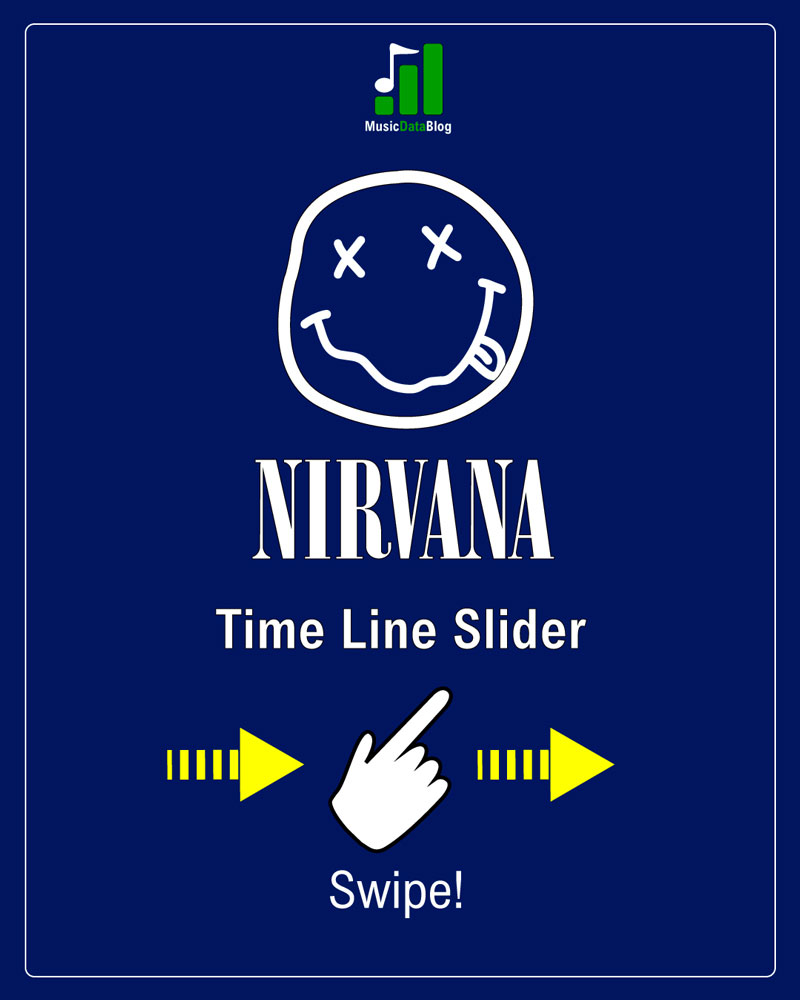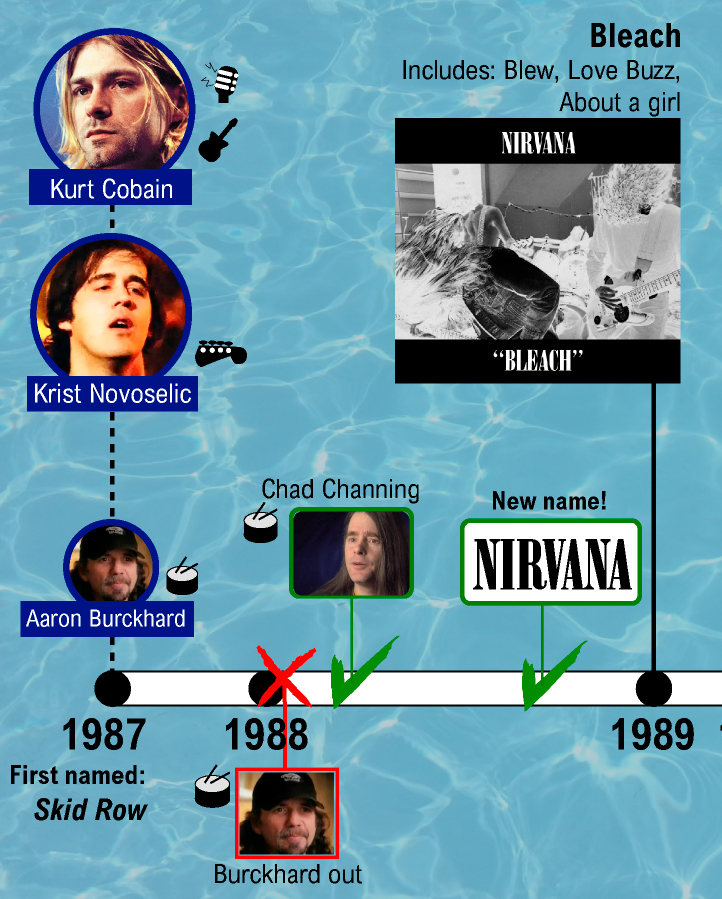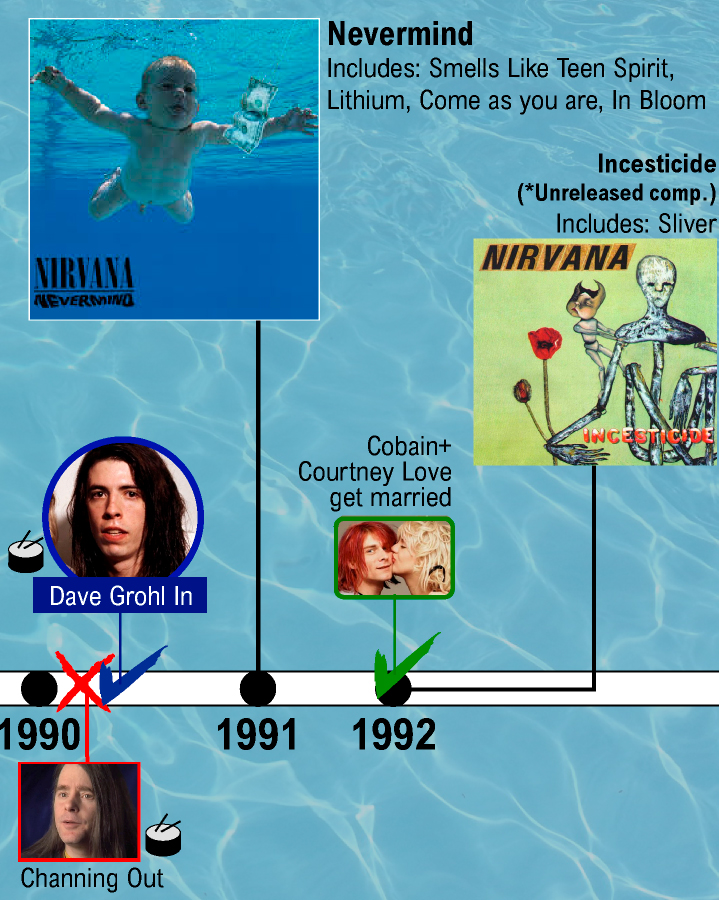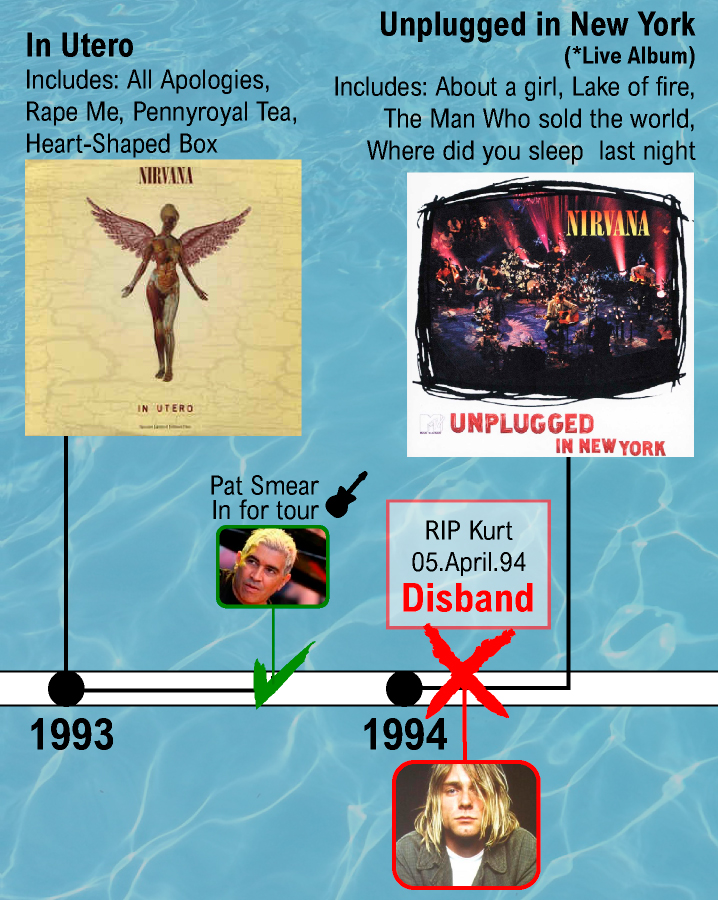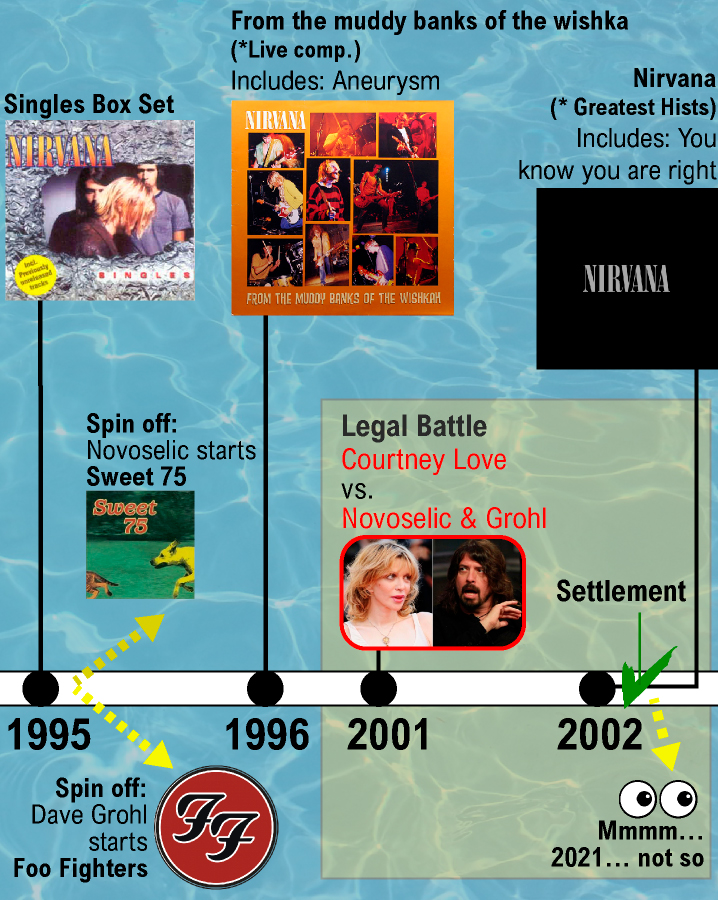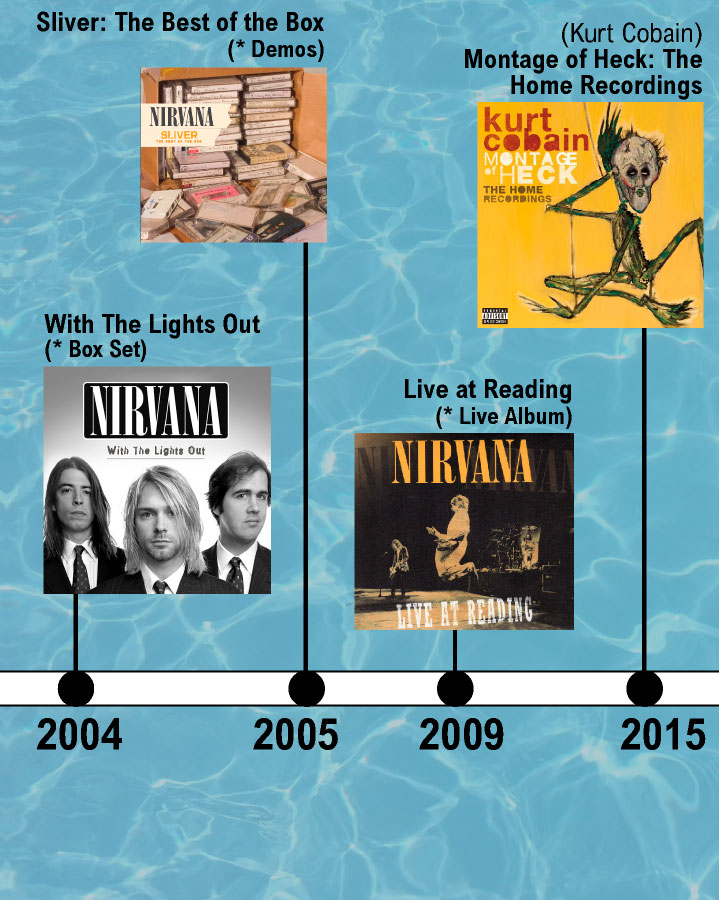 This graphic is a summarized visual version of Kurt Cobain's biography and career. Also, this covers a little of Dave Grohl's and Krist Novoselic's trajectories. The three of them playing together made Nirvana the most relevant band of their time, which helped alternative rock and grunge break into the mainstream during the beginning of the nineties decade.
Nirvana's discography
Here we will just be covering Nirvana's basic discography, released during the band's short period of existence. We have included their three proper studio albums, as well as some other relevant compilations and live records.
Bleach (1989)
Nevermind (1991)
Incesticide (1992)
In Utero (1993)
MTV Unplugged in New York (1994)
From the Muddy Banks of the Wishkah (Live album) (1996)
With The Lights Out (Box Set compilation) (2004)
As mentioned above, Nirvana is a band that only recorded three studio albums. The story of grunge's most successful band was short but definitely intense. Nirvana had a high-impact career that was a landmark in pop and rock culture. References to the band by other musicians, artists and entertainment personalities is quite usual even nowadays.
Recommended Kurt Cobain biography
From a biographic point of view, the documentary Montage of Heck (2015), about the life of Kurt Cobain, is quite a good piece. This movie tells the story of Nirvana's singer, his childhood, and how he grew up. Also, it lets us dive a little into Kurt Cobain's writing process, his interests, and his origins. To us, the fans, Montage of Heck helps us to understand Kurt's reaction to his world fame, his songwriting, and his musical and non-musical influences. The film also addresses other subjects, like what Kurt wanted to acchieve and his views on themes like feminism, machismo, the X generation, the music industry and society as a whole.
So if you are a fan of Kurt Cobain and Nirvana, be sure to check out this movie, Montage of Heck.
Other recommended content
David Bowie's History in one Timeline