In this post, we will explore the timeline infographic on the legacy of Ian Curtis, Joy Division, and New Order. Swipe below to check out both bands' lineup changes and releases.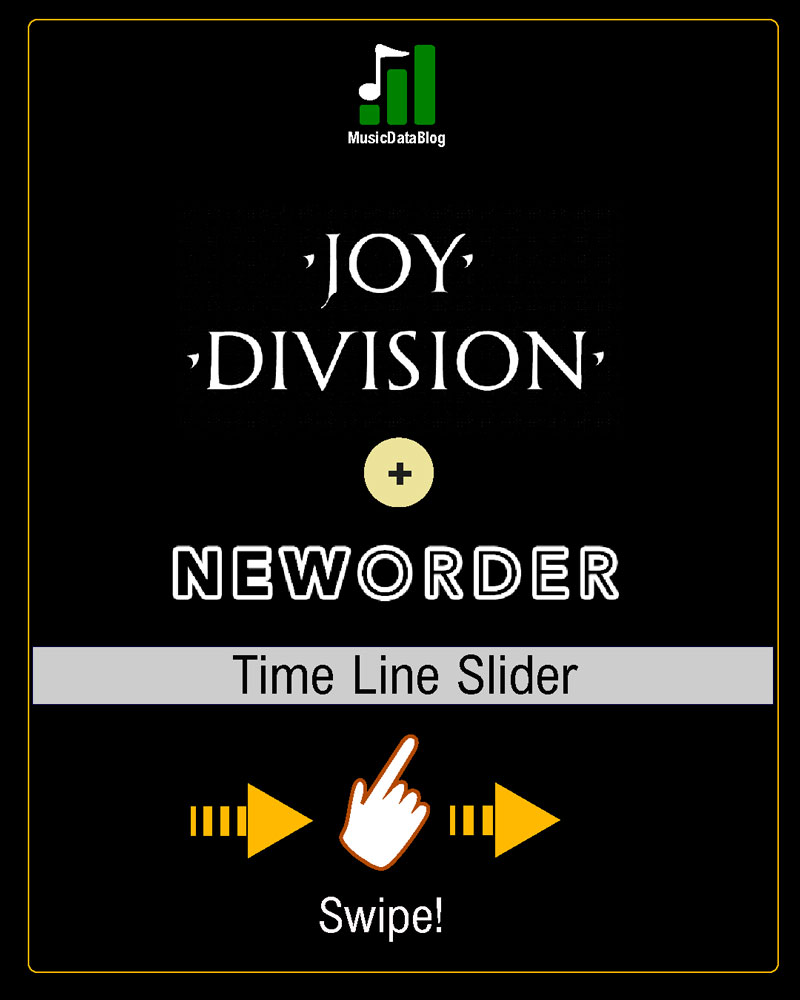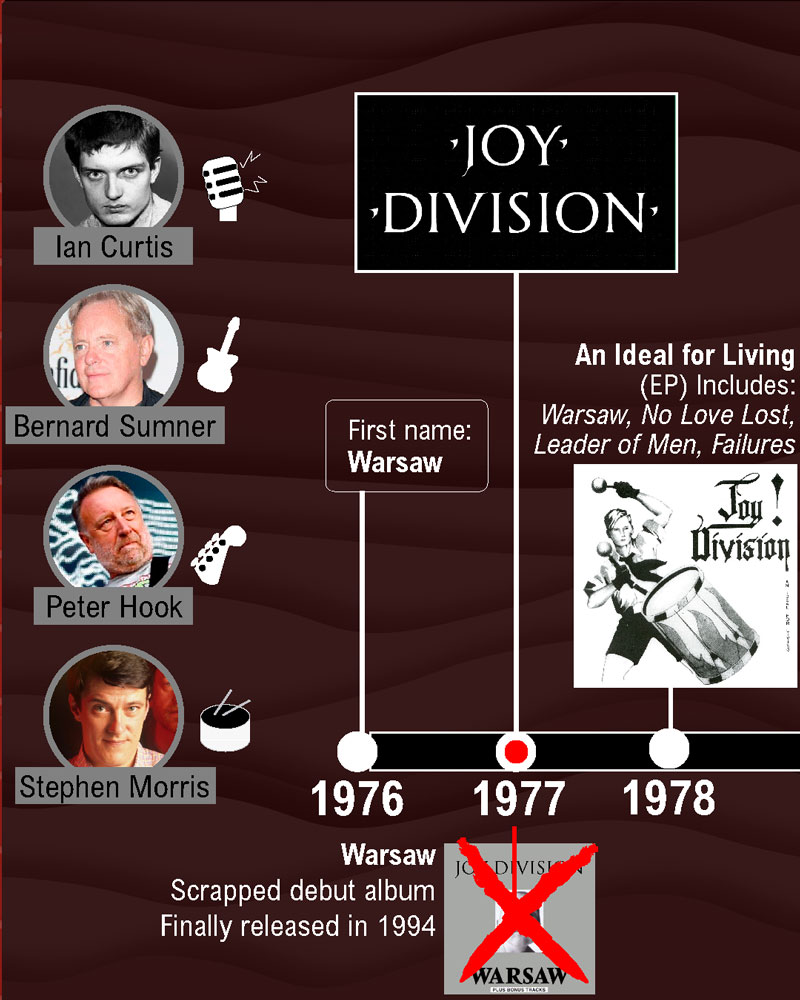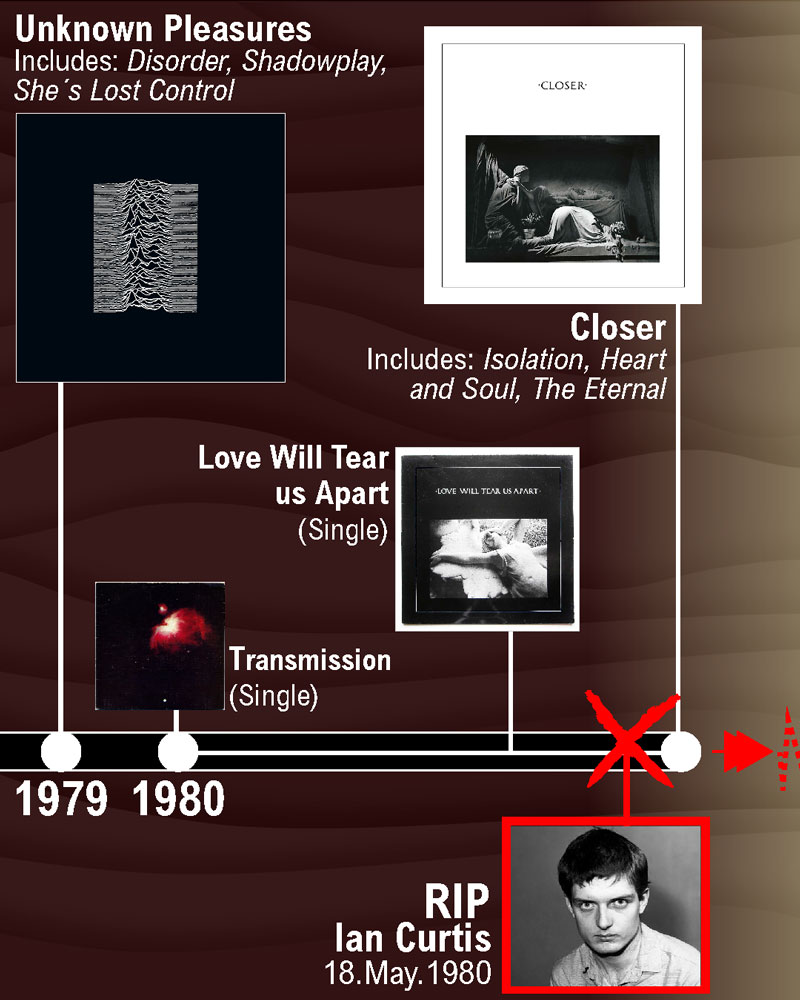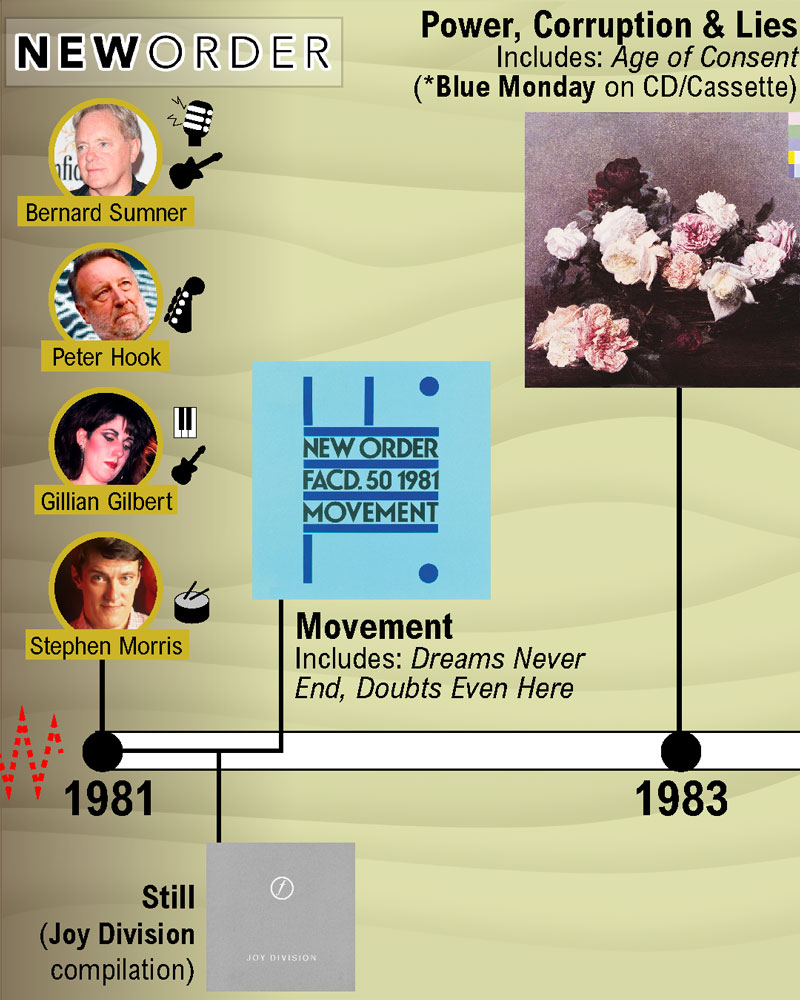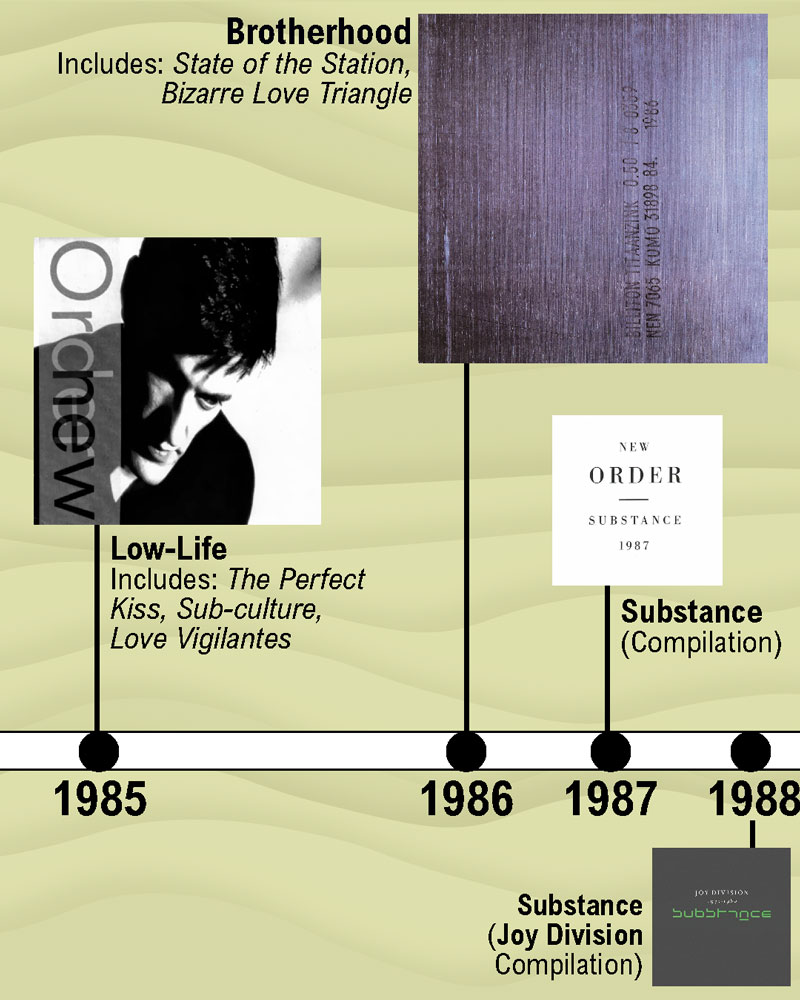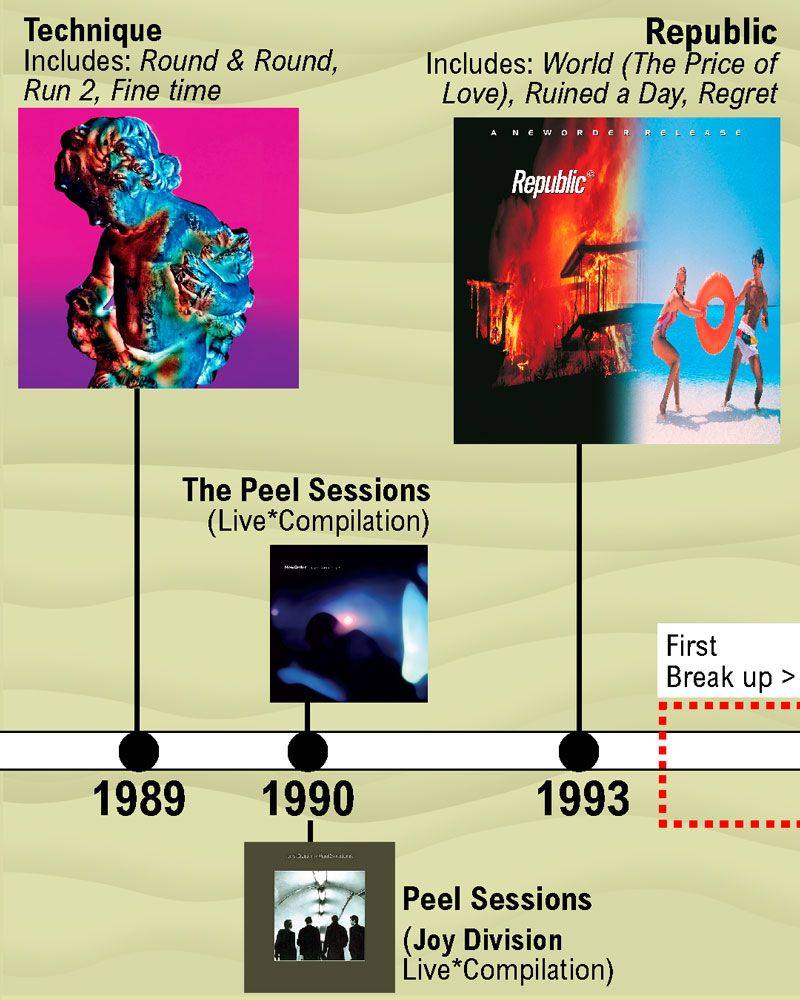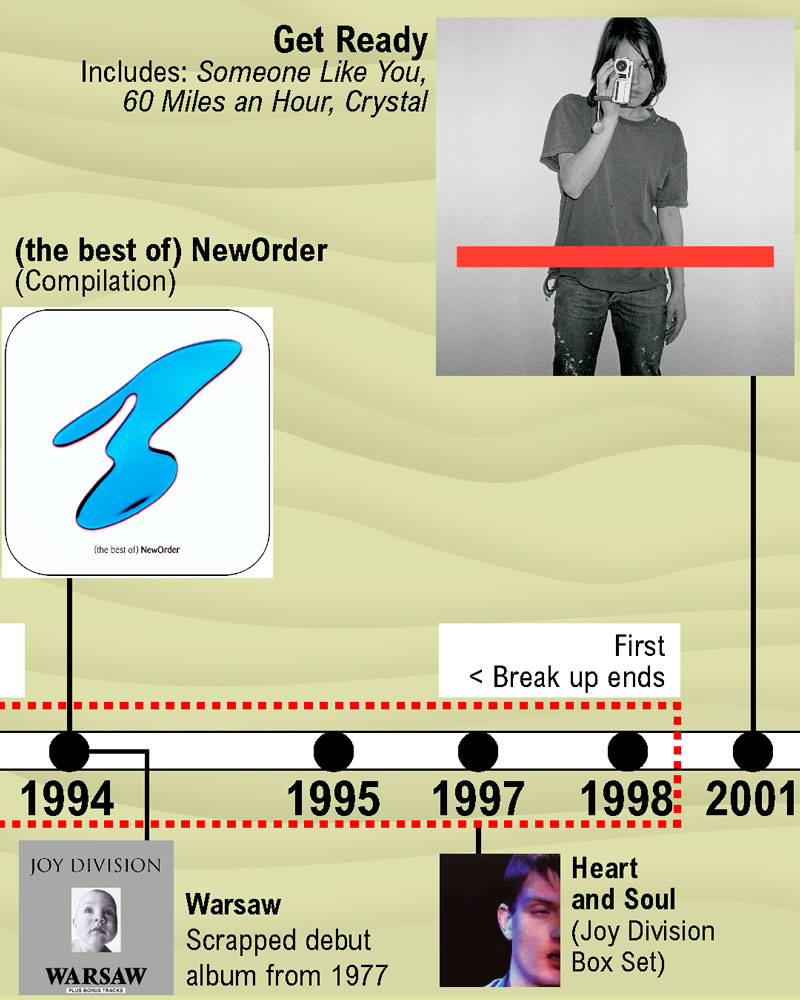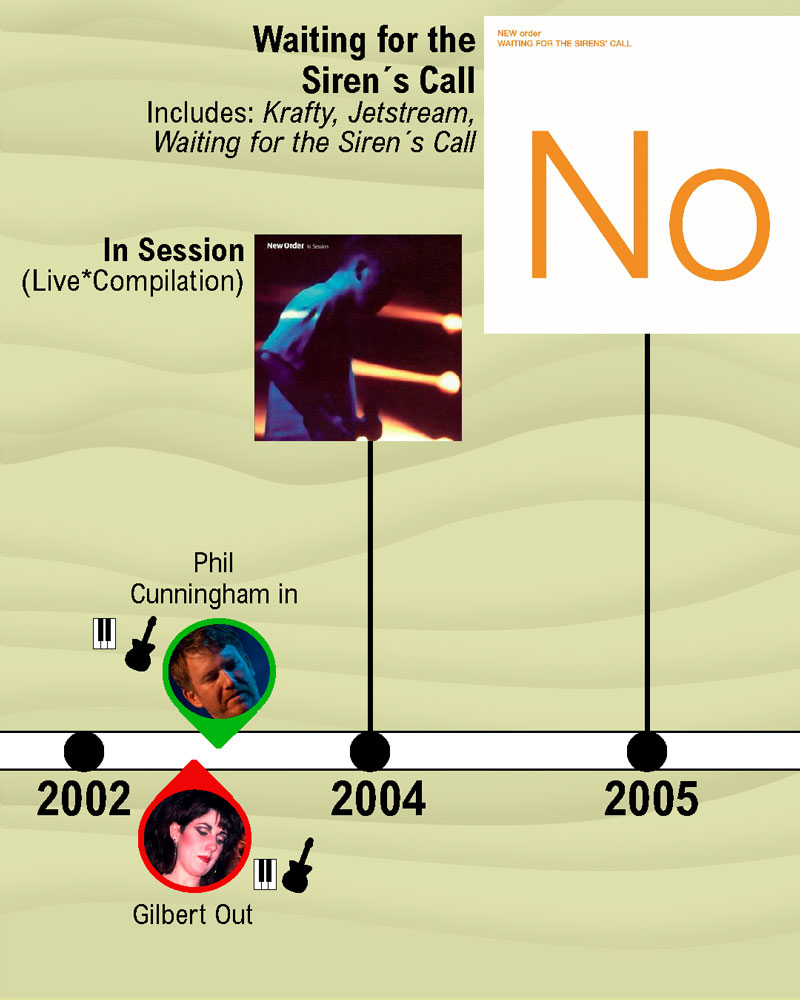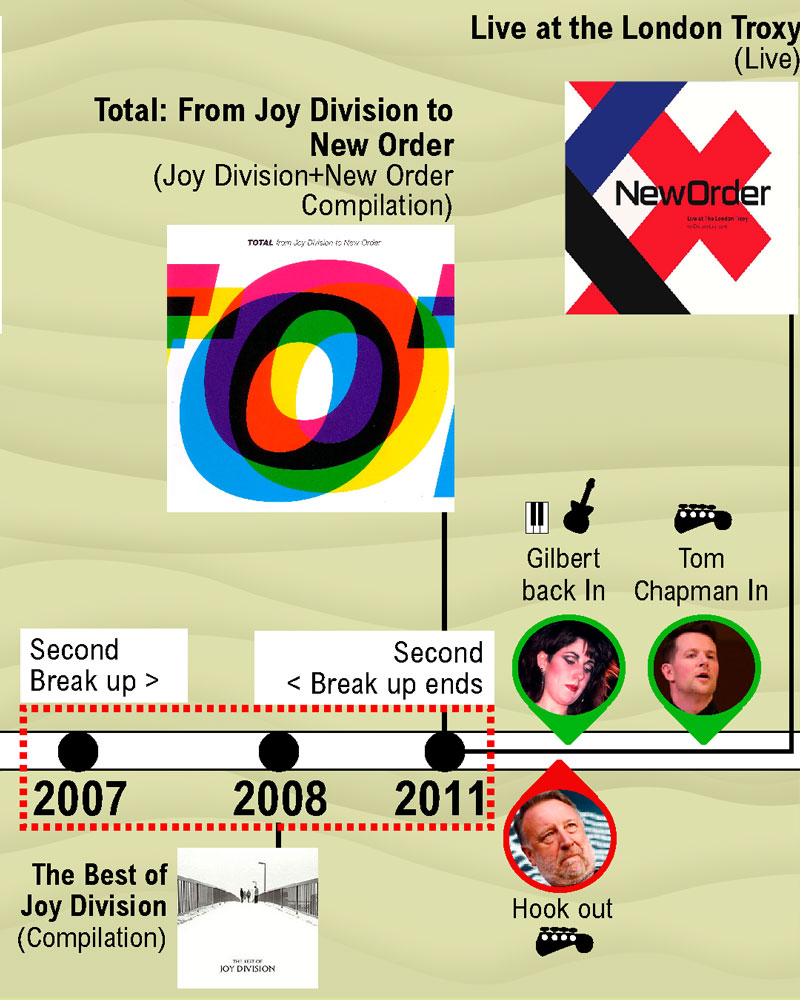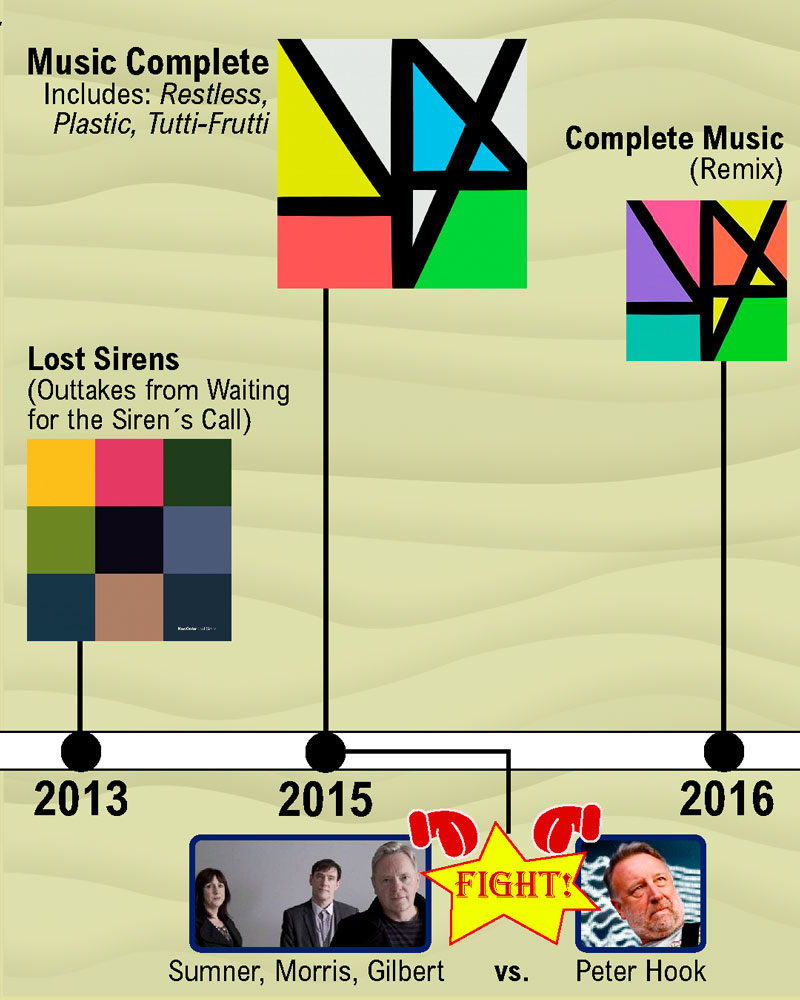 Referents of post-punk and owners of an unmistakable sound, both Joy Division and New Order, are striking stories to review.
Obviously, the death of Ian Curtis on May 18, 1980 was a tragic event. About this matter, Anton Corbijn's excellent documentary Control (2007) reviews the history of Joy Division, as well as the condition and final days of its singer. After Curtis' passing, New Order was formed as a way for the other Joy Division members to carry on making music.
Joy Division's discography
Having had a short but really influential career, Joy Division recorded two studio albums:
Unkwown Pleasures (1979)
Closer (1980)
To these two albums, we can add the canceled and shelved 1979 debut, titled Warsaw, which finally came out in 1994. There are also several compilation albums that appear in this timeline. It is important to mention the stand-alone single Love Will Tear us Apart. After Curtis' death, several Joy Division compilation albums were released, with some important ones being: Heart and Soul, Still, and Total: From Joy Division to New Order.
New Order's Discography
During their successful career, New Order released ten studio albums, in addition to various live sessions and compilations. Here I will only list their studio releases, but additional ones, such as live sessions and best of compilations, appear on the timeline.
Movement (1981)
Power, Corruption & Lies (1983)
Low-Life (1985)
Brotherhood (1986)
Technique (1989)
Republic (1993)
Get Ready (2001)
Waiting for the Siren's Call (2005)
Lost Sirens (2013)
Music Complete (2015)
More related Content